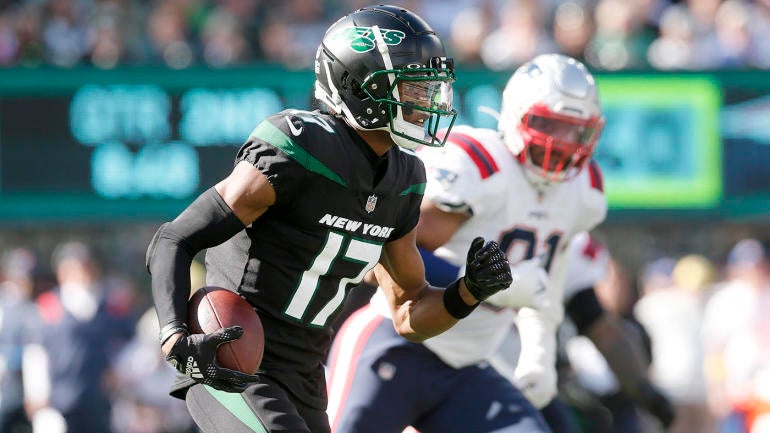 Getty Images
When the Patriots visit the Jets on Sunday, they'll be looking for a 15th straight win against their AFC East rivals. New York, meanwhile, is looking to end what star wide receiver Garrett Wilson deemed Tuesday an "unacceptable" trend.
"It's time that things change around here," Wilson said on ESPN's "Bart & Hahn" show. "I don't like talking about it too much, but this is one of the first steps. Fourteen straight is unacceptable. That's unacceptable. I'm 0-2 against them. That's unacceptable."
The last time the Jets beat the Patriots, it was Dec. 27, 2015, and Wilson was 15 years old, just beginning the high school career that would launch him to Ohio State and then the NFL. If New England wins again on Sunday, the streak against the Jets would tie the longest in franchise history, as well as the NFL's longest active winning streak against one opponent, per ESPN.
The Patriots are currently 2.5-point favorites, even with the Jets hosting the next matchup. New York, of course, is still wrestling with Aaron Rodgers' indefinite absence due to injury. Replacement quarterback Zach Wilson has the staff's public support despite throwing three interceptions in a blowout loss to the Cowboys in Week 2, but speculation continues about whether they'll add help under center.