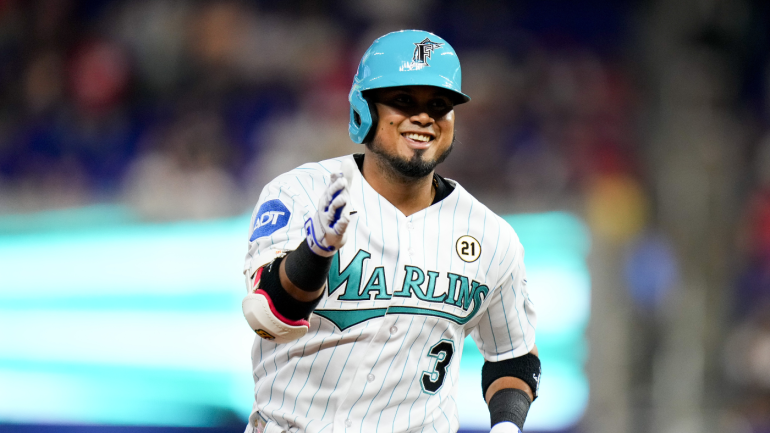 Getty Images
Miami Marlins second baseman and major-league batting leader Luis Arraez has been scratched the team's Tuesday night lineup with a sprained left ankle. Arraez suffered the injury when he stepped on a ball during infield drills, according to manager Skip Schumaker. 
Arraez, 26, is in line to win his second straight batting title. In 2022, he claimed the AL crown as a member of the Twins. This season with Miami, he's slashing .354/.394/.471 (134 OPS+) with 201 hits and just 34 strikeouts. That's excellent production for any player, let alone a middle infielder, and a boon for a Marlins offense that ranks just 14th in the NL in runs scored. The hope, of course, is that Arraez's absence is a brief one. 
The Marlins come into Tuesday night's game against the Mets with an 11-6 mark in September. At present, they're 78-73 on the year and just a half-game out of the final wild-card spot in the NL playoff chase. The fray, however, is a crowded one. The Diamondbacks are in second wild-card position by a half-game, and the Cubs and Reds are effectively tied for the final spot. 
After wrapping up their three-game set with the Mets on Wednesday, the Marlins will close out the regular season with series against the Brewers, Mets once again, and Pirates.