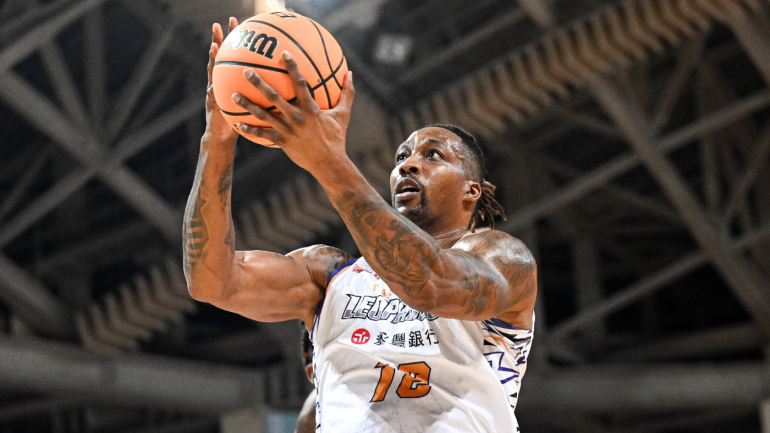 Getty Images
After bringing in Dwight Howard for interviews and workouts, the Golden State Warriors have decided to pass on signing the big man for the upcoming season, according to Shams Charania, who adds that the team will now be looking to sign another veteran big with still two roster spots open heading into training camp next month. 
The Warriors have 13 players on the roster at the moment. They may not go into opening night with the maximum 15, but they'll almost certainly fill the 14th spot. 
Chances are that addition will indeed be a big man that can lessen at least the regular-season burden on Kevon Looney and Draymond Green, who serve as already undersized anchors of a lot of small lineups. 
Either way, the Warriors maintain flexibility in terms of being able to add an extra player in a potential trade or on the buyout market later in the season. 
As for Howard, Charania reports he'll be looking to catch on elsewhere as he hopes to resume his NBA career after playing last season in Taiwan.