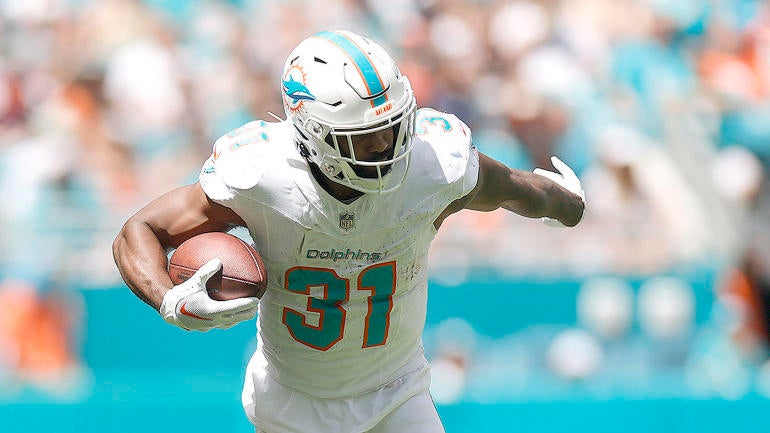 Getty Images
Tua Tagovailoa entered Week 3 as an early MVP candidate, and now his Dolphins have made NFL history as one of the best offenses to ever take the field. Racking up more than 700 yards, Miami scored 70 points in a blowout win over the Broncos on Sunday — winning 70-20 over the Denver Broncos — the most by any NFL team in 57 years. Raheem Mostert had four touchdowns to help propel the historic victory.
Only the 1940 Bears and the 1966 Washington team scored more points in a single game. Tagovailoa had four TD passes to help rout Denver, while backup Mike White also had a scoring strike.
Stay tuned for more analysis from the Dolphins' record-breaking day.