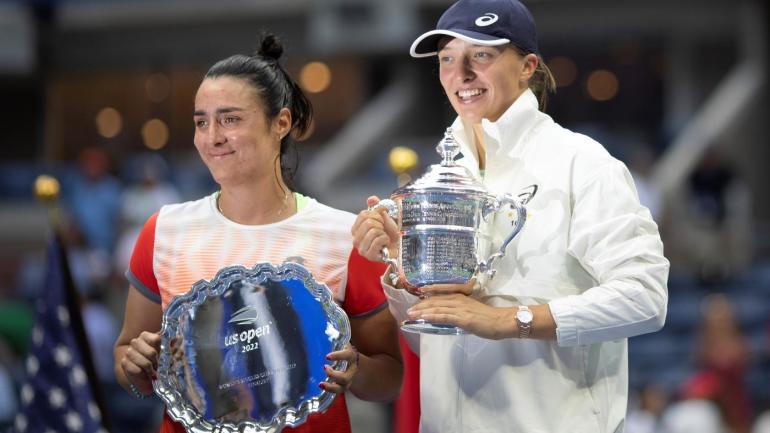 Getty Images
The total prize money and player compensation for the 2023 US Open will be $65 million, an all-time record for the tournament. That is about an 8% increase from the $60 million from last year.
In 1973, the US Open became the first of the four Grand Slams tournaments to offer the same purse for men and women at $25,000 per champion. This year, the tournament is celebrating 50 years of equal prize money. The competition is taking place Aug. 28 through Sept. 10 in New York.
The total prize money for this year includes $3 million that will be awarded to the men's and women's singles champions, which is still not as high as the $3.9 million each winner received in 2019. However, it is an increase from last year when Carlos Alcaraz and Iga Swiatek took home $2.6 million for winning their respective singles competitions. 
All competitors will see an increase in per diem that includes $1,000 travel vouchers. They are also getting an additional hotel room, or receiving $600 per day if they player choose a different accommodation. All players will see their meal allowance increase and get racquet stringing.
According to the Associated Press, the prize money based on results at the U.S. Open is the most at any Grand Slam tournament this year at about $60 million — subtracting things such as the allowances and travel vouchers. The AP reported Wimbledon offered about $56.5 million in prizes, the French Open about $54 million and the Australian Open about $53 million.
Here is the full player compensation breakdown for the 2023 US Open as shown in the official press release:
Main Draw Singles
Champion: $3,000,000
Runner-Up: $1,500,000
Semifinalists: $775,000
Quarterfinalists: $455,000
Round of 16: $284,000
Round of 32: $191,000
Round of 64: $123,000
Round of 128: $81,500
Main Draw Doubles (per team)
Champions: $700,000
Runners-Up: $350,000
Semifinalists: $180,000
Quarterfinalists: $100,000
Round of 16: $58,000
Round of 32: $36,800
Round of 64: $22,000
Our Latest Tennis Stories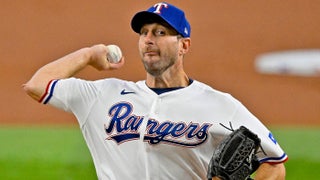 Watch Now: