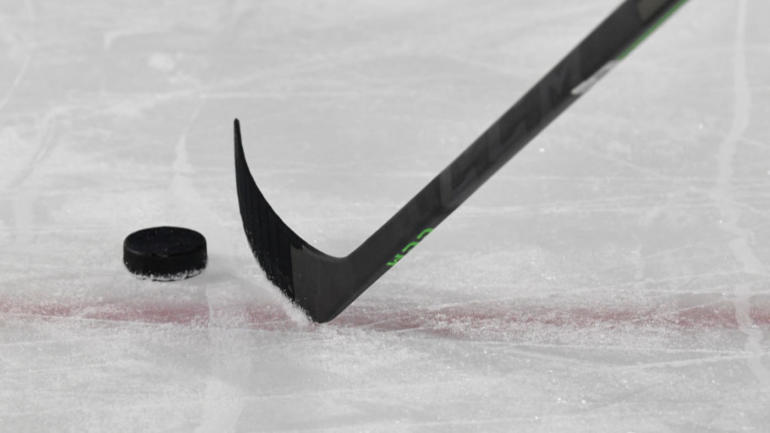 Getty Images
Jori Jones, who was a member of the NCAA Division III national champion Gustavus Adolphus College women's hockey team, died Sunday in a two-vehicle collision in west-central Minnesota. Jones was just 19 years old.
Three other players were injured in the crash, which occurred at a rural intersection.
According to the Minnesota Star-Tribune, the accident occurred around 12:40 p.m. on Sunday an estimated 20 miles west of Willmar in Grace Township. The women's SUV was heading east on Highway 40 when it collided with a southbound minivan.
All four women were taken to Montevideo Hospital, but Jones didn't survive her injuries.
The SUV's driver ended up being identified as Gianna K. Gasparini. Her grandfather, Gino Gasparini, served as the University of North Dakota men's hockey head coach from 1978 to 1994, and he led the school to three national championships.
According State Patrol Sgt. Troy Christianson, one of the drivers failed to obey a stop sign, but he didn't reveal who was at fault. The intersection where the accident took place is a four-way stop. 
The players were in one of the three vehicles that were carrying teammates who were returning from an offseason trip to Aberdeen in eastern South Dakota. 
"There was sort of a caravan coming back," Gustavus Adolphus women's hockey head coach Mike Carroll said. "One of the cars came upon the [crash] scene. They were there while the paramedics pulled the athletes out of the car. The other group heard and doubled back."
All four women were freshmen this past season when Gustavus Adolphus won the NCAA Division III national title in March 2023. Prior to landing at Gustavus Adolphus, Jones played her high school hockey for Roseville (Minn.).
Gustavus Adolphus organized a private vigil on campus to honor the victims on Monday.