Byron and Wallace are now among the top drivers in the Power Rankings after battling for the win at Texas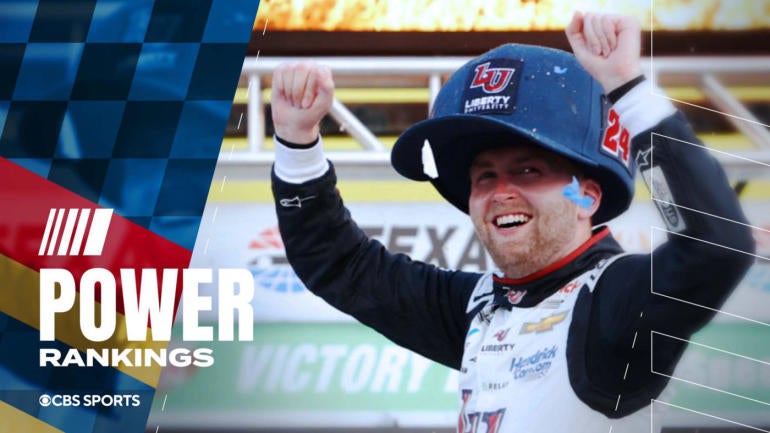 Kim O'Reilly, CBS Sports
When you boil down the finish to the opening race of the Round of 12 at Texas Motor Speedway, what we saw was an expected outcome prevailing over a scenario that not a lot of people saw coming.
It was realistic enough to suggest that Bubba Wallace could make the playoffs, and it was also plausible he could advance from the Round of 16 and earn his way into the Round of 12. But surely, very few people saw Wallace becoming the first playoff driver to make it into the Round of 8 by winning a race, much less doing so from the outset at Texas Motor Speedway — something that was a simple enough proposition when attributed to William Byron, the co-No. 1 seed in the playoffs and the winningest driver in Cup this season.
In the end, Byron's pass for the win on Wallace with six laps to go prevented a shock to the playoff system and maintained the status quo of the season. And fittingly, the top of the CBS Sports NASCAR Power Rankings also remain quite stable. Though Denny Hamlin and Kyle Larson continue to hold the top two spots, William Byron has moved up to third and Bubba Wallace has moved up to fifth, with Chris Buescher remaining in between the two in fourth.
Here's a look at our updated Power Rankings:
Our Latest Nascar Stories