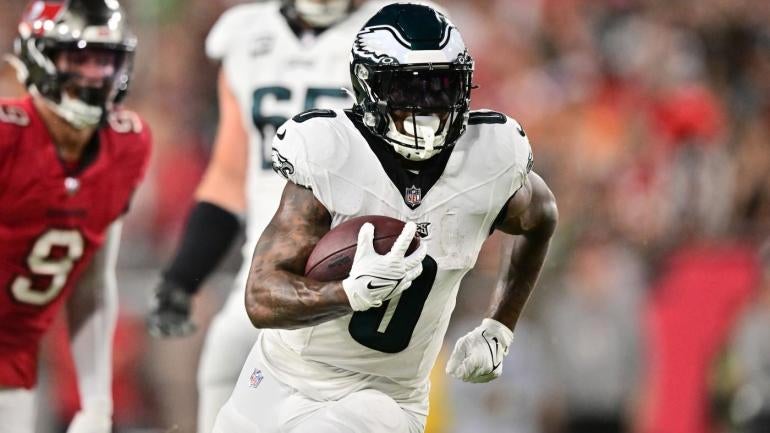 Getty Images
Welcome to the Week 3 grades!
The third week of the season has suddenly turned into one of the wildest weeks in NFL history, and that's mostly thanks to the Miami Dolphins, who scored 70 POINTS against the Denver Broncos. Since you're probably wondering how often that happens, I'll go ahead an answer that question for you: Not often. 
Here are a few quick facts: 
The 70-point showing was the fourth 70-point game in NFL history (including postseason)
It was also the first 70-point game in the NFL since Washington scored 72 vs. the Giants in 1966. 
If you want more fun facts about Miami's scoring outburst, be sure to click here. For everyone else, let's get to the Week 3 grades.
Philadelphia 25-11 over Tampa Bay (Monday)
Eagles-Buccaneers grades by John Breech (Love the grades? Hate the grades? Let him know on Twitter.)
L.A. Rams at Cincinnati (Monday)
Rams-Bengals grades by John Breech (Love the grades? Hate the grades? Let him know on Twitter.)
Cleveland 27-3 over Tennessee 
Titans-Browns grades by John Breech (Love the grades? Hate the grades? Let him know on Twitter.)
Miami 70-20 over Denver
Broncos-Dolphins grades by John Breech (Love the grades? Hate the grades? Let him know on Twitter.)
L.A. Chargers 28-24 over Minnesota
Chargers-Vikings grades by John Breech (Love the grades? Hate the grades? Let him know on Twitter.)
Buffalo 37-3 over Washington
Bills-Commanders grades by John Breech (Love the grades? Hate the grades? Let him know on Twitter.)
Houston 37-17 over Jacksonville
Texans-Jaguars grades by John Breech (Love the grades? Hate the grades? Let him know on Twitter.)
Indianapolis 22-19 over Baltimore in OT
Colts-Ravens grades by John Breech (Love the grades? Hate the grades? Let him know on Twitter.)
New England 15-10 over  N.Y. Jets
Patriots-Jets grades by Tyler Sullivan (Love the grades? Hate the grades? Let him know on Twitter.)
Detroit 20-6 over Atlanta
Falcons-Lions grades by John Breech (Love the grades? Hate the grades? Let him know on Twitter.)
Green Bay 18-17 over New Orleans
Saints-Packers grades by Jordan Dajani (Love the grades? Hate the grades? Let him know on Twitter.)
Arizona 28-16 over Dallas
Cowboys-Cardinals grades by Garrett Podell (Love the grades? Hate the grades? Let him know on Twitter.)
Kansas City 41-10 over Chicago
Bears-Chiefs grades by Cody Benjamin (Love the grades? Hate the grades? Let him know on Twitter.)
Seattle 37-27 over Carolina
Panthers-Seahawks grades by John Breech (Love the grades? Hate the grades? Let him know on Twitter.)
Pittsburgh 23-18 Las Vegas
Steelers-Raiders grades by John Breech (Love the grades? Hate the grades? Let him know on Twitter.)

49ers 30-12 over Giants (Thursday)
49ers-Giants grades by John Breech (Love the grades? Hate the grades? Let him know on Twitter.)
Our Latest NFL Stories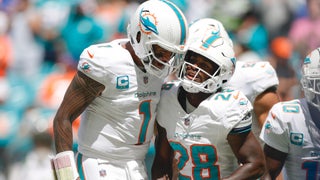 Watch Now: