Shuai Zhang hit a shot that appeared to catch the line before Amarissa Toth wiped away the mark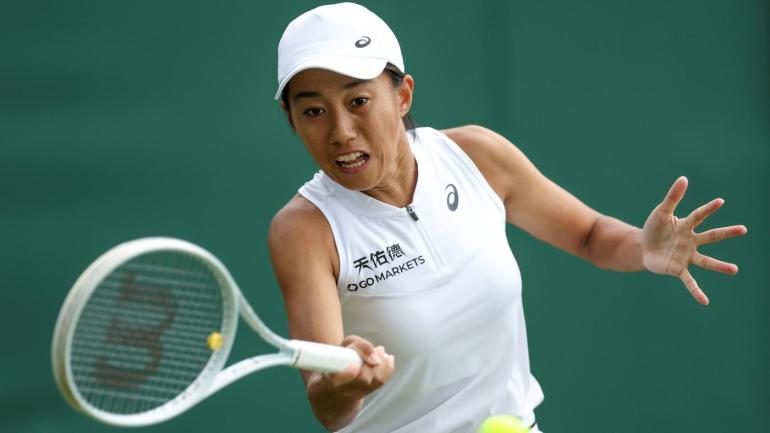 Getty Images
During a Round of 32 match at the WTA Tour's Hungarian Grand Prix on Tuesday, Chinese tennis player Shuai Zhang retired from the match in tears after a controversial call. In the opening set, Zhang hit a shot that appeared to hit the line of her opponent, Amarissa Toth, but the match spiraled out of control from there.
Zhang's shot went cross-court and seemed to kick up some chalk on the line, which would have given her the point. However, the line judge initially ruled the shot out, and the chair umpire came down to examine the shot. Ultimately, the chair judge agreed with the judge's ruling.
Zhang continued to plead with the judges and wanted them to take a closer look at the mark. While she was doing that, Toth walked up to the spot and wiped it away with her foot.
When the game finished, and Toth took a 6-5 lead in the first set, Zhang went to the bench and asked for medical personnel. With tears in her eyes, Zhang retired from the match and shook hands with Toth and the judge.
After the match, Zhang posted another look at the incident on social media. The video appears to show her shot catching part of the line, as well as the mark it left in the chalk.
Several of Zhang's fellow players, including Ajla Tomljanovic, Ellen Perez, and Caroline Garcia, went on social media to defend her. Tomljanovic called Toth's actions "disgusting behavior" in a tweet.
With Zhang's retirement, Toth advanced to the Round of 16 to face Kateryna Baindl.
Our Latest Tennis Stories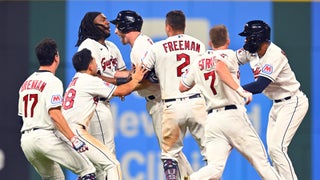 Watch Now: