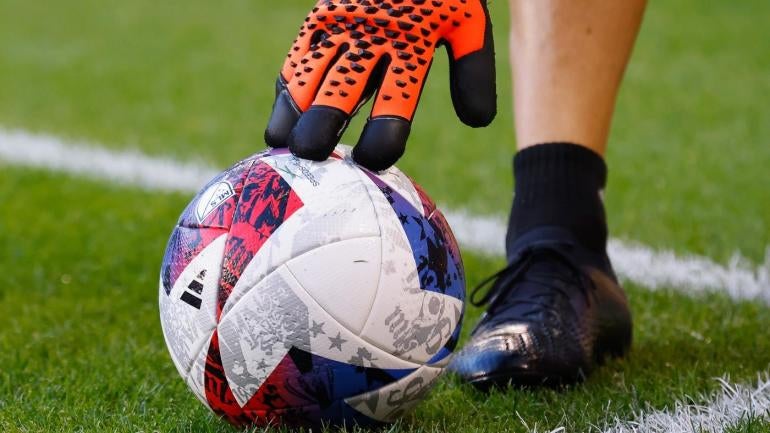 Getty Images
A dog stole the show during a Liga Expansion MX game between Alebrijes de Oaxaca and Dorados de Sinaloa on Wednesday when it invaded the field late on. The game was taking place at Oaxaca Technological Stadium with Alebrijes 4-0 up on Dorados in an Apertura 2023 clash with just minutes to play when the canine ran into play.
An unexpected highlight from the game, though, was the dog's late cameo at the 90+1 mark which quickly went viral and spread via social media.
Take a look:
The animal ran onto the field wanting to get the ball from the goalkeeper as time added on was being displayed by the assistant referee. Delighted that the shot stopper released the ball, the dog chased and grabbed it before playing with it to the delight of the spectators.
The fans present even cheered each successful evasion from security and players when the canine started to run with the ball.
The animal was eventually caught by a home player, dispossessed of the ball and led away from the field after its shenanigans.
However, Oaxaca hinted via social media that the dog could be sticking around — possibly as a mascot — after catching up with it postgame.