The Europeans have the top three players, but are the Americans better from top to bottom?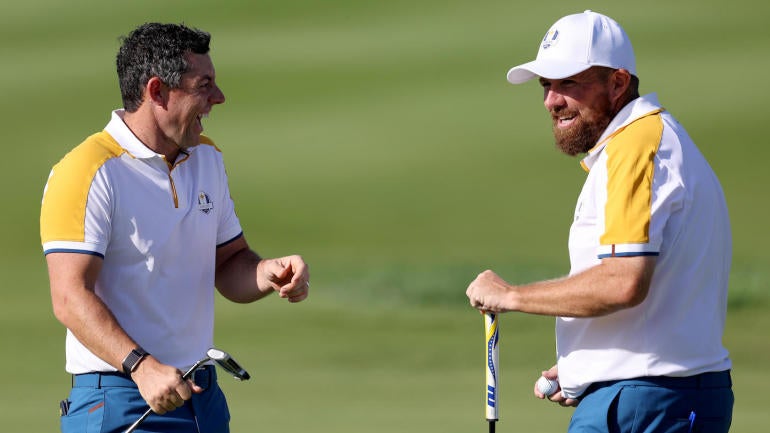 Getty Images
Ryder Cups are won in several different ways, and one of those is certainly based on the overall team talent in the event. This played out in 2021 when the United States had arguably 12 of the top 18 players and rolled to a historic 19-9 victory at Whistling Straits. Whether the 2023 Ryder Cup at Marco Simone Golf and Country Club in Rome plays out the same way remains to be seen.
Overall team talent is not the only way to win a Ryder Cup — one need not look further than the United States' record in European Ryder Cups over the last 30 years to see that — but it's difficult to win without great players from top to bottom.
The good news for both teams this time around is that the sides are fairly even. The U.S. — as it almost always does — has more firepower, but it does not hold the same margin it did on Europe in 2021. You could make a compelling argument that the three best players in the field right now wear gold with their blue, not red and white.
Factoring in current form, historic baselines and Ryder Cup history, we went through all 24 golfers in the field and tried to rank them 1-24. In other words, if you had a Ryder Cup draft with all 24 players in this field, this is the order in which we believe they would be selected. 
Let's jump in. Don't miss our 2023 Ryder Cup predictions and expert picks before the big event begins.
2023 Ryder Cup teams, rankings
Kyle Porter, Greg Ducharme and Patrick McDonald break down the 2023 Ryder Cup. It's storylines and best bets ahead of the showdown at Marco Simone Golf Club. Follow & listen to The First Cut on Apple Podcasts and Spotify.
Our Latest Golf Stories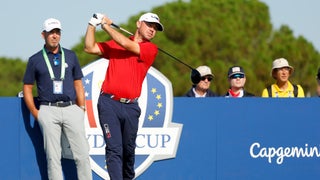 Watch Now: