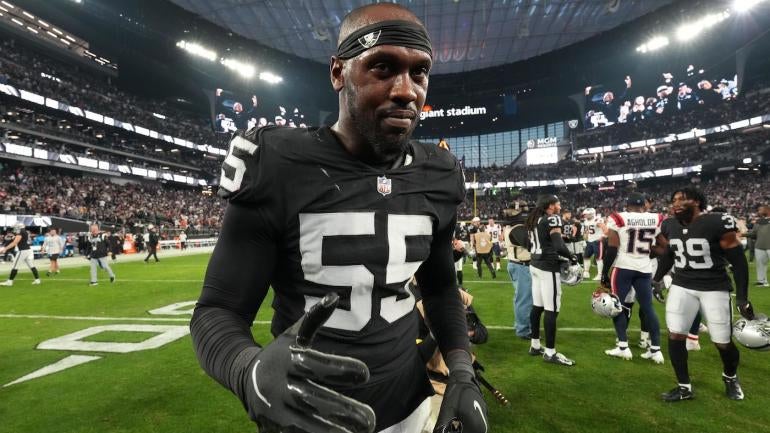 USATSI
Former Pittsburgh Steelers wide receiver Antonio Brown said on social media that he is planning to head to Las Vegas to check in on Chandler Jones. The Raiders pass rusher has been away from the team since Labor Day Weekend and was placed on the non-football illness list earlier this month. Over that stretch, Jones has posted some troubling items to his social media channels, including messages directed at the Raiders that stated he does not want to be a member of the organization any longer.
More recently, Jones' social media activity has devolved, headlined by a a clip of himself crying which has since gone viral. Earlier on Thursday, Jones posted that he would be "off social media for a while" but has continued posting since then. On that initial message that Jones said he would be taking a break from social media, Brown responded by saying that he'd soon be heading to Las Vegas to meet and check in on Jones' well-being. 
Jones responded to that initial post and joked that they two need to have a "CTE podcast." Meanwhile, in secondary posts following his initial message, Brown reaffirmed his plans to go visit Jones and said that he'd be trying to mend the gap between the pass rusher and the Raiders organization. Brown had a brief tenure with the Raiders in 2019 after he was acquired in a trade involving the Steelers. Brown did not play a game for the franchise, however, and was released by the team in early September of that year after being acquired in March. 
The Raiders organization has stayed quiet about Jones' situation. Back on Sept. 8, head coach Josh McDaniels said he was not going to talk about what was going on with Jones calling it a "personal situation and a private matter."