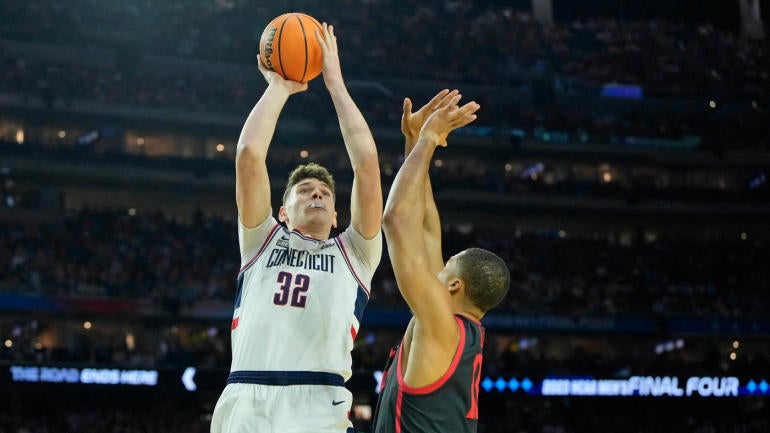 USATSI
UConn sophomore center Donovan Clingan will miss at least the next month due to a foot strain suffered in practice earlier this week, the school announced on Friday. Clingan is expected to be back when the reigning national champions open the season at home on Nov. 6 against Northern Arizona.
UConn is hoping the 7-foot-2 big man will make a massive jump in his second season after spending last season backing up star center Adama Sanogo. 
With Sanogo, Jordan Hawkins and Andre Jackson Jr. all departing for the NBA, Clingan was due for a larger role after averaging 6.9 points, 5.6 rebounds on 65.5% shooting in only 13.1 minutes per game. Clingan scored four points and had three rebounds in the national championship win over San Diego State.
Rutgers transfer Cam Spencer, freshman Stephone Castle and returners Tristen Newton and Alex Karaban all are expected to have larger roles in preseason workouts to fill the void until Clingan returns. 
UConn's first test of the season is against Indiana on Nov. 19. The Huskies also have nonconference matchups against Kansas, North Carolina and Gonzaga before Big East play starts on Dec. 20 against Seton Hall.