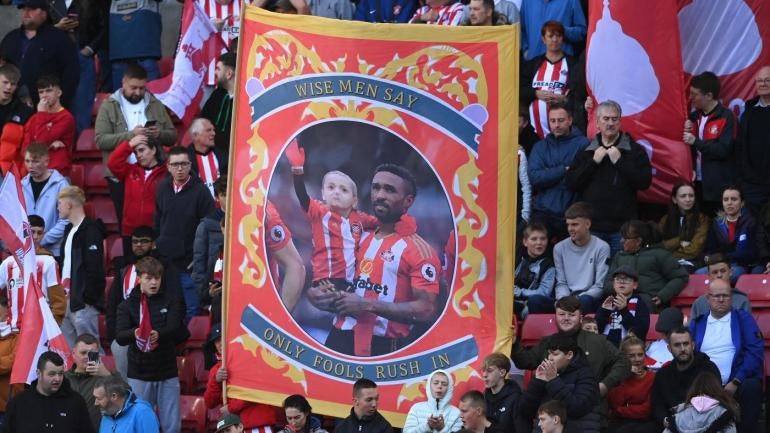 Getty Images
Two men were arrested after using an image of Bradley Lowery, a Sunderland fan who died of cancer at age six in 2017, to taunt during Sheffield Wednesday's 3-0 loss on Friday, according to the BBC.
The men, age 31 and 27, were arrested on Saturday by South Yorkshire Police on suspicion of outraging public decency and remain in custody. An investigation was launched by local authorities after reports from the match of the taunts surfaced, and Sheffield Wednesday said they would support the investigation after an image of the incident made its way online.
"We roundly condemn this outrageous and utterly deplorable behavior," a club spokesperson said, according to the BBC. "We can only apologize for the undoubted distress caused to Bradley's family and friends."
Lowery was diagnosed with neuroblastoma when he was 18 months old and earned the adoration of fellow Sunderland fans as he battled the disease. He went on to become the club's mascot and grew close with then-striker Jermain Defoe, who Lowery described as his hero.
Lowery's mother Gemma issued a statement through the Bradley Lowery Foundation thanking authorities for their swift action and said the police were in touch and checked on her well-being.
"Bradley was and still is well loved in the football community, which I'm eternally grateful for, but I must ask that everyone lets the police do their job. and deal with the low lives," she said. "I want to thank Sheffield Wednesday, for their quick condemnation, and the support their fans have shown. Like we always say, cancer has no colors, and as we all know it can affect anyone at any time."