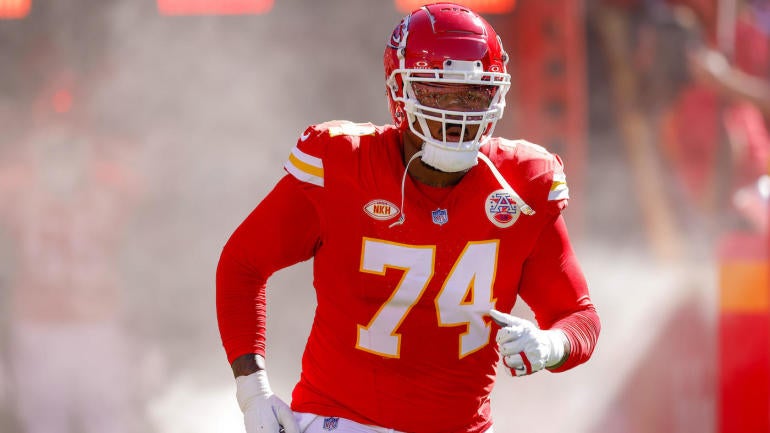 Getty Images
It's no secret that new Kansas City Chiefs right tackle Jawaan Taylor has struggled this season. After garnering national attention in the NFL season opener while appearing to line up off the line of scrimmage multiple times, he was briefly benched in Week 2 after being penalized five times. In Week 4, Taylor actually cost his team some points.
In the second quarter of Kansas City's Sunday night matchup against the New York Jets, Taylor was penalized for a face mask penalty while blocking for his quarterback Patrick Mahomes in their own end zone. 
Check out what happened, here: 
The reason this was ruled a safety as opposed to a "half the distance to the goal" penalty was because the officials deemed this infraction occurred in the end zone. As you can see, that's a bit questionable since the face mask grab started before the end zone. Maybe it was a bad break for the Chiefs, but the Jets got two points and the ball.
Taylor signed an $80 million contract this offseason with the Chiefs after spending his first four NFL seasons with the Jacksonville Jaguars. Taylor has registered nine accepted penalties, per PFF, which ranks most in the league.