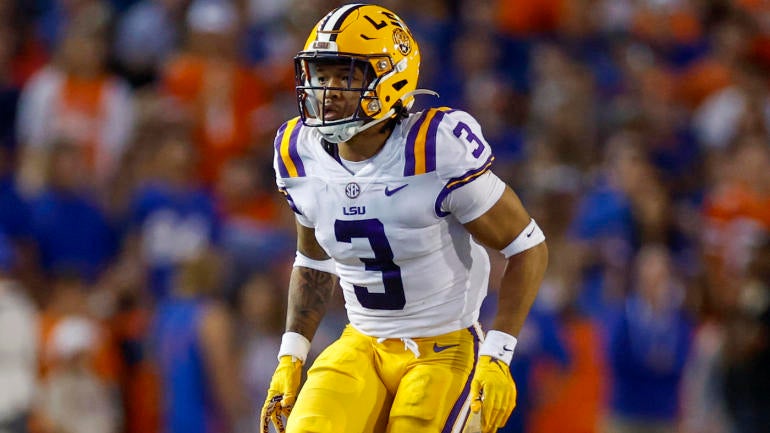 Getty Images
LSU defensive back Greg Brooks Jr. was diagnosed with medulloblastoma, a rare form of brain cancer, the school announced Wednesday. Brooks, who is in his second season with the Tigers after transferring from Arkansas, underwent surgery in September to remove a brain tumor and had been awaiting results from a biopsy. 
Brooks has not appeared on the field for LSU since the team's Week 2 home win over Grambling State. Ahead of the surgery, Brooks was ruled out of the Tigers' victory against Mississippi State for what coach Brian Kelly described as a "medical emergency." Brooks had been dealing with bouts of vertigo in the offseason, according to Kelly.
A fund has been launched by the Tiger Athletic Foundation, a private, non-profit corporation supporting LSU athletics, to help cover medical expenses for Brooks and his family as he continues treatment. 
Brooks, who was credited with eight tackles across his two appearances for LSU this season, made an immediate impact for the Tigers in 2022 upon joining the program. He started in all 14 games as LSU won the SEC West Division and later notched a bowl game victory against Purdue. Brooks ended 2022 with 63 total tackles, four pass breakups and two interceptions. He previously totaled 103 tackles in three seasons with the Razorbacks.