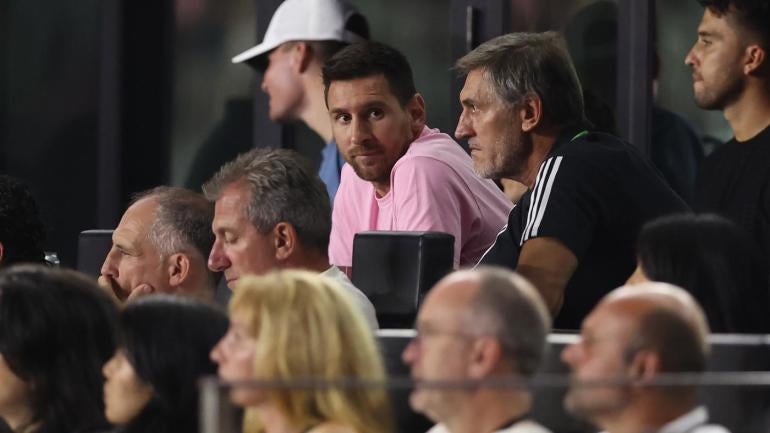 Getty Images
It's another game for Inter Miami without Lionel Messi, as the Argentine superstar will not play at Chicago Fire on Wednesday night. Also missing from the squad are Jordi Alba and Leonardo Campana. Messi and Alba have now missed three consecutive games since getting injured on Sept. 20. The Herons haven't picked up a win in any of those matches but they're hoping that things will change facing the Fire in a playoff six-pointer.
Only four points out of a playoff place, the Herons can make it into the top nine in the Eastern Conference, but that'll be harder without their stars. Messi has been out with fatigue, along with a hamstring issue that was aggravated while on international duty with Argentina. He will now seek a return to action this weekend against FC Cincinnati. Reports in Argentina suggest he may see limited minutes this weekend before potentially going off with his national team for World Cup qualifying. 
The Fire sold out Soldier Field for this clash with Miami. 
Messi was replaced by Facundo Farias in the lineup as Miami will look to the 21-year-old Farias and Robert Taylor to pace the attack.