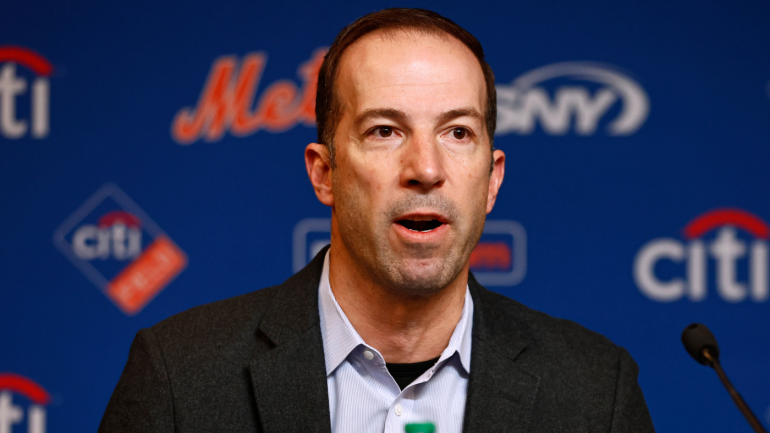 Getty Images
New York Mets general manager Billy Eppler has resigned after two seasons on the job, the club announced Thursday. According to the New York Post, Eppler stepped down in the midst of a probe by Major League Baseball into "alleged improper uses of the injured list." 
Eppler, 48, had been the Mets' GM since November of 2021 and helped build the team that won 101 games and made the playoffs in 2022. This season, however, the Mets were grave disappointments as they went 75-87 and finished in fourth place in the National League East despite the highest payroll in MLB history. 
Eppler's resignation comes not long after former Brewers executive David Stearns was introduced as the Mets' president of baseball operations and new lead decision-maker. 
"Billy Eppler led this team through a 101-win season and postseason berth last year and he will be missed," Mets owner Steve Cohen said in the statement released by the team. "We accepted Billy's resignation today as he decided it is in everyone's best interest to fully hand over the leadership of Baseball Operations to David Stearns. On behalf of the Mets organization, we wish him all the best."
"I wanted David [Stearns] to have a clean slate and that meant me stepping down," Eppler said in that same statement. "I hope for nothing but the best for the entire Mets organization."
Given Eppler's presence at Stearns' introductory press conference, the decision comes a surprise. That may be explained by the reported investigation by the league noted above. 
While Stearns and the Mets will likely replace Eppler at some point, it's not an urgent matter given that Stearns is already in place atop baseball operations. 
Eppler previously served as GM of the Angels but was let go in 2020 after five seasons. Buck Showalter left his role as Mets manager at the end of the regular season, which means Stearns will be able to have a hand-picked leader in the dugout and as his chief lieutenant in the front office.