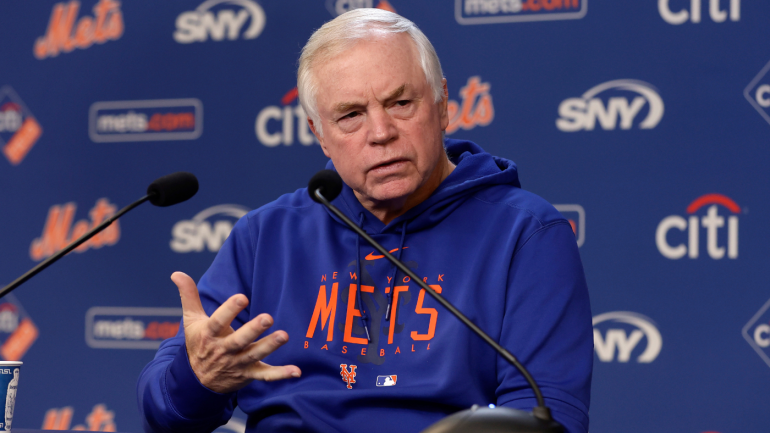 Getty Images
Recently deposed Mets manager Buck Showalter is interested in the Angels' dugout vacancy, Mike Puma reports. Showalter, 67, recently stepped down as Mets manager after a 2023 season that saw them finish 75-87 and in fourth place despite the highest payroll in MLB history. In 2022, however, he guided the Mets to a 101-win season and a playoff berth. 
Overall, Showalter ranks 19th on the all-time list with 1,727 wins as a major-league manager. While he's never skippered a team to a World Series title, he has guided four different teams to the playoffs in his parts of 22 seasons as a big-league manager. 
Left unstated is whether the interest is mutual on the part of the Angels. What is known is that the Halos need a new manager after letting Phil Nevin go following a 73-89 finish this season. 
The Angels face an uncertain future, as two-way superstar Shohei Ohtani figures to land elsewhere via free agency this coming winter. Moreover, the club hasn't made the playoffs since 2014, Mike Trout appears to be in his decline phase, and there's not much in the way of high-ceiling young talent on the way. Whoever the next Angels' manager is, that leader faces a difficult task with little prospects for near-term success. 
The Angels and Mets are two of four teams with current managerial openings. You can follow the latest about manager and GM searches in our tracker.