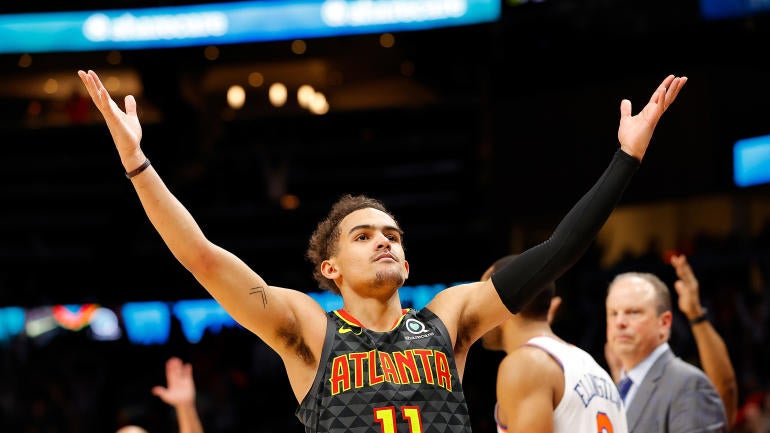 Getty Images
The NBA's boost in scoring has helped playmakers inflate their numbers and we're sure to see some impressive assist totals in the upcoming season. Indiana Pacers point guard Tyrese Haliburton (+175) is the odds-on favorite to lead the league in dimes while James Harden (+200) is right behind him despite his evident disappointment with Philadelphia 76ers brass and recent trade requests. However, bettors might want to look elsewhere when wagering on the 2024 assists champ. Here are three options you should consider.
Young tallied a league-high 741 assists last season, and only Harden topped his per-game average of 10.2. Harden's future in Philadelphia future is in limbo, though. It's clear that he doesn't intend to play for any team that Daryl Morey runs, and a holdout could complicate his case. If Harden does get traded, he'll almost certainly have a lesser role than the one he occupied in 2022-23. Young has tallied more assists than any player in the NBA since he entered the league and he should continue to be the engine that powers the Atlanta Hawks' offense. The arrival of Dejounte Murray's in Atlanta didn't hurt Young's production at all last year.
Jokic was second in total assists (678) and fourth in assists per game (9.8) last season. The reigning NBA Finals champion Denver Nuggets are bringing back their core group after winning it all, so Jokic will be plenty familiar with the personnel around him. Four players have tallied more assists than Jokic since he entered the league, despite the fact that he averages less than 5.0 assists per game through his first two seasons. Jamal Murray is healthy, and Jokic had his best playmaking campaign to date last season. If he still has room to grow as a passer, he could eclipse 10 assists per game in 2023-24.
Ball was limited last season but notched a career-high 8.4 assists per game in the 35 appearances he made for the Charlotte Hornets. He dished out 11.4 dimes per 100 possessions in 2022-23, and only seven players who played in enough games to qualify for the assist leader topped that number. Harden, Jokic, and Young were among that group. The Hornets are confident that this year's team is the most talented offensive group Ball has played with so far, and I wouldn't be surprised if he established a career high with the shooting and rim running around him.