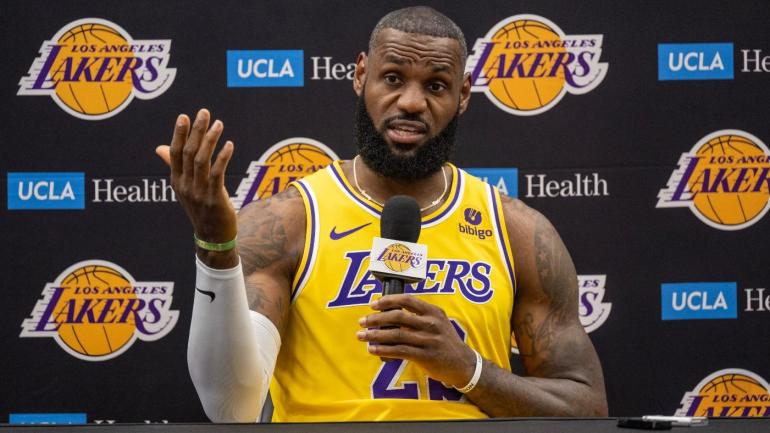 Getty Images
LeBron James is entering his 21st NBA season, and now he is the elder statesman of the league. As the Los Angeles Lakers open training camp this week, James had a frightful (yet hilarious) reaction to being the oldest player in the NBA.
James is now 38 years old and he will turn 39 on Dec. 30 during the 2023-24 season. That is apparently pretty scary news for him. The NBA social media team asked James for his reaction to being the oldest player in the league on Thursday. He gave them a response worthy of spooky season, then proceeded to hit a slam dunk with ease. 
James does have some solid company atop the list of the NBA's oldest players. The Philadelphia 76ers' P.J. Tucker and the Phoenix Suns' Chris Paul are also 38, but they're both a few months younger than James.
With James now in the twilight of his career, he is trying to impart some knowledge to the next generation. On Monday, James highlighted Lakers forward Rui Hachimura as someone he is taking under his wing.
"I call him my Daniel-san and I'm Mr. Miyagi," James said.
Regardless of his age, James is still one of the best basketball players in the world. Last season, he played in 55 games while averaging 28.9 points, 8.3 rebounds, and 6.8 assists per game. In the postseason, James continued his dominance with 24.5 points, 9.9 rebounds, and 6.5 assists per game while leading the Lakers to the Eastern Conference Finals.