NBA training camps officially started just a few days ago, so players are still in the process of getting in shape through routine drills like shooting, dribbling, defensive slides and … boxing?
The San Antonio Spurs took a unique approach to training on Friday, incorporating some boxing drills into their practice session. Center Zach Collins is featured most prominently in the videos (looking pretty good with the combinations), and you can see some other players in the background getting work in with white gloves.
It's somewhat fitting that Collins is brushing up on his fighting skills after getting into an altercation with Michael Porter Jr. during a March game against the Denver Nuggets that resulted in a double-ejection.
Collins also nearly came to blows with then-Laker Russell Westbrook after a hard foul last season.
Unfortunately, we didn't get a glimpse of this past June's No. 1 overall draft pick, 7-foot-4 Victor Wembanyama, going through sparring work. He may have a slight frame, but with an estimated wingspan of eight feet, it would be pretty difficult to fend off his reach and get into striking distance.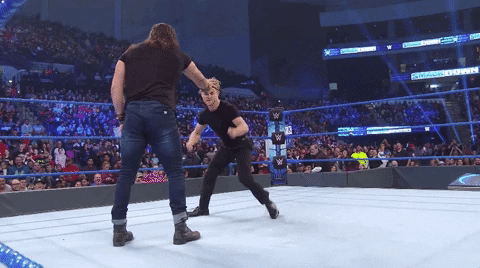 With as much as professional athletes train, things can tend to get monotonous, so it's important to mix it up every once in a while. Coaches and trainers have long expressed the benefits of cross-discipline training for NBA athletes, as stars like Damian Lillard, Joel Embiid and Kristaps Porzingis have all posted photos of their offseason boxing workouts to social media in the past. Other athletes have turned to unorthodox training like dance classes and ballet to help with both balance and body control.
Perhaps the most famous example of unique training, however, is former Dallas Maverick Dirk Nowitzki, who thanked his personal coach Holger Geschwindner during his Hall of Fame speech in August.
"You always thought outside the box," Nowitzki said during his induction speech, addressing Geschwindner. "I had to walk through the gym in handstands. I had to play the saxophone. I had to play the saxophone while doing a handstand. … Early on, motor skills were always more important than strength training, and I think that helped me in my longevity."
The Spurs surely aren't the only NBA team to incorporate cross-discipline training, but it's definitely a shock to see players with gloves on throwing punches during a practice.