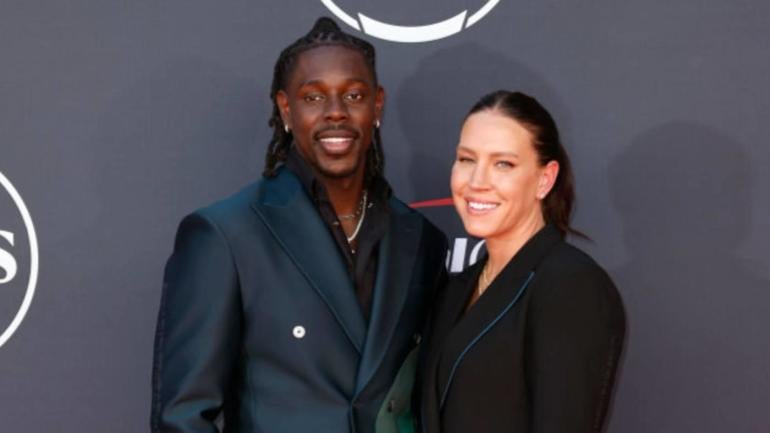 Getty Images
A day after Jrue Holiday said he wanted to retire as a member of the Milwaukee Bucks, he was traded to the Portland Trail Blazers and then the Boston Celtics a few days later. While trades are a part of the job as an NBA player, his wife, Lauren Holiday, shared what it was like for her family to hear the news.
"On Wednesday, my husband took a nap. He woke up to news that he had been moved [to Portland]. No warning, no heads up, not even a conversation that it could be a possibility," she wrote on Instagram. "Just, it's done. Now move on because 'it's not personal, it's business.'"
Former Blazers star Damian Lillard asked for a trade in July after being with the organization for 11 years. This led to Portland doing a three-team deal with the Bucks and Phoenix Suns. Holiday went to the Blazers, but the Celtics acquired him four days later in exchange for Malcolm Brogdon, Robert Williams and two first-round picks. 
Holiday had been with the Bucks since 2020 after playing for the New Orleans Pelicans for seven years. Lauren Holiday said her family had learned to call Milwaukee home. Their kids went to school with other Bucks players' children, while she became friends with the wives. 
"All of this is personal to us. It's our life," she wrote. "There's no business to any of that. 
"…I'm not sharing this to say we are entitled to anything. I'm sharing this to say we are human beings whose kids develop friendships with other kids in our community, we are people who value family and friendships and invest in the cities we play in. We don't just take from the city we play in, we give to the city we play in and we give our all."