SAN FRANCISCO — In a preseason opener more intriguing than most in recent Golden State Warriors memory, it took Chris Paul all of two quarters of basketball to demonstrate the exact reasons why general manager Mike Dunleavy Jr. brought in the 18-year veteran guard this offseason.
In the opening minutes of the second quarter of the Warriors' 127-110 win over the Los Angeles Lakers on Saturday night, Paul gave a slight nod to starting backcourt mate Stephen Curry, surreptitiously inviting him to set a ball screen. Curry readily accepted, but instead of walloping Lakers forward Taurean Prince with all 185 pounds of his frame, Curry slipped the screen, creating confusion from Lakers guard Gabe Vincent, who appeared to think Prince was going to switch.
As all NBA defenses know by now, a split-second of airspace is a death sentence when it comes to Curry, who hit nothing but net on the 3-pointer after the assist from Paul.
Live look at the entire Bay Area after watching that exchange: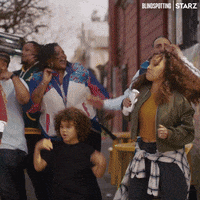 Paul is one of the best players in NBA history with the ball in his hands. Curry is probably the best without it. Making defenses pick their poison is going to be a staple of Warriors offense this season, and it was on display in one single play on Saturday night.
"There's a pace to the game that is fun to watch as a coach, where you just kind of know he's going to be making the right play over and over," Warriors coach Steve Kerr said of Paul after the game. "He understands when we need to pull it back and get into an action, or play faster, because he understands the rhythm of the game. So, Chris is amazing. Really fun to have him on our side, finally."
Another reason the Warriors brought in Paul, who finished with six points and five assists in 13 minutes in his debut, is to help with their late-clock offense. Kerr's ball-movement heavy, quick-hitting attack is all well and good when it's working, but what about when it stalls out? Golden State was 20th in the NBA in offensive efficiency in the last four seconds of the shot clock last season, per Synergy Sports, and they struggled to find options outside of Curry in the playoffs — leading Kerr to stress the team's need for more "counters" this season.
On Saturday night, Paul showed how he can come to the rescue in those situations.
Midway through the second quarter, with less than 10 seconds on the shot-clock, CP3 went old school. He called up center Kevon Looney to set him a ball screen, drove into the lane, froze Lakers big man Jaxson Hayes with a head fake, then hit a floater that he's made millions of times. As close to automatic as it gets.
Curry called the fit with Paul "seamless" at the start of camp, and the preseason opener only confirmed that assertion. The two even shared a nice chuckle on the sidelines after Jonathan Kuminga hit Curry with a bullet pass … while he was standing on the sideline checked out of the game.
Injury concerns? Of course. Defensive issues? Maybe. But so far, the Curry-Paul backcourt is looking as good as advertised. And the scary thing for the rest of the league is that they're only going to become more devastating as familiarity builds, and they continue to spread their knowledge to the young Warriors on the roster.
"[Paul's] making my life easier every single day," said Kuminga, who had a game-high 24 points to go with eight rebounds and four assists. "I mean, they're gonna get on me when I'm not doing the right things, and I feel like, so far, it's been him helping me out to read more certain things of the game."