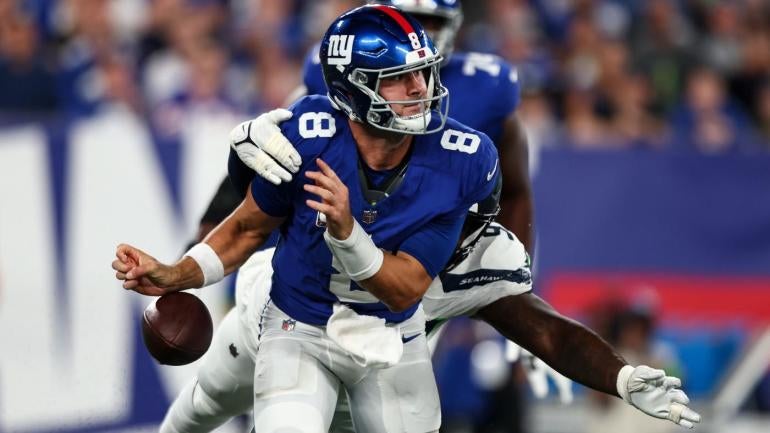 Getty Images
The New York Giants had a brutal offensive output when Daniel Jones was in the game. Now, New York has lost its franchise quarterback on top of the offensive ineptitude. 
Daniel Jones left Sunday's game against the Miami Dolphins with a neck injury in the fourth quarter and was ruled out shortly after. The Giants were down 31-13 when Jones exited after a sack by Andrew Van Ginkel took him off the field. Jones was 14 of 20 for 119 yards when he left the game, one which the Giants had yet to score an offensive touchdown when he exited. 
The Giants had eight offensive possessions with Jones (including the possession which he was injured). They punted four times, kicked three field goals, and had a missed field goal. The Giants still don't have an offensive first-half touchdown through five games, as they are just the sixth team since 1991 with zero first half offensive touchdowns through five games. The Giants and the 2017 Dolphins are the only teams since 2005 not to record an offensive touchdown in the first half through the first five games of a season. 
Going forward, New York will have to maneuver on offense without Jones. Tyrod Taylor finished the game at quarterback.