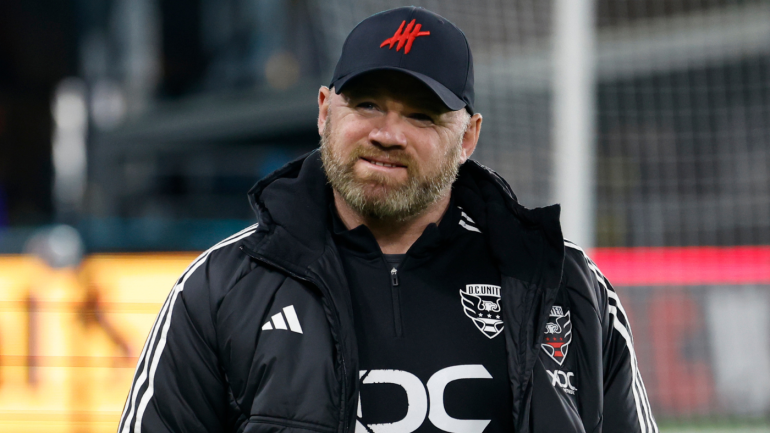 Getty Images
Former D.C. United head coach Wayne Rooney is reportedly in talks with Birmingham City to replace John Eustace after the Championship club announced the sacking of their head coach on Monday.
Eustace was axed despite leading the Blues to sixth in the English second tier heading into the October international break while Rooney left the Black and Red over the weekend.
Birmingham, with Tom Brady as a minority owner and chairman of their advisory board to majority owners Knighthead Capital Management LLC, announced Eustace's surprise exit in an official statement.
"It is essential that the Board of Directors and the football management are fully aligned on the importance of implementing a winning mentality and a culture of ambition across the entire Football Club," it read. "With this in mind, Birmingham City has today parted company with Head Coach, John Eustace.
"A new First Team Manager will be announced in the coming days who will be responsible for creating an identity and clear 'no fear' playing style that all Birmingham City teams will adopt and embrace. The Club will be issuing no further comment at this time."
Rooney is expected to be that First Team Manager with a 'no fear' playing style despite mutually agreeing to leave D.C. United after failing to reach the Major League Soccer playoffs this postseason.
The ex-Manchester United, Everton and Derby County man's Audi Field tenure ended in a 10-10-14 record which resulted in 40 points and a second consecutive failure to reach the MLS Cup playoffs.
"I have done everything I can to get this club into the playoffs," said Rooney of the setback. "It is not a single thing that has happened. It is about timing. What lies ahead, I do not know. I have seen a lot of reports in the media. I am going back with nothing lined up."
Shelby Companies Limited is a U.S. company which completed its takeover of Birmingham back in July with NFL legend Brady then confirmed as a minority investor the following month.
Blues' next game is away at Middlesbrough after the October international break which would pit Rooney against former United teammate Michael Carrick — if the former moves to St Andrew's.