UEFA have confirmed that the British Isles will be the venue for the European Championships in five years' time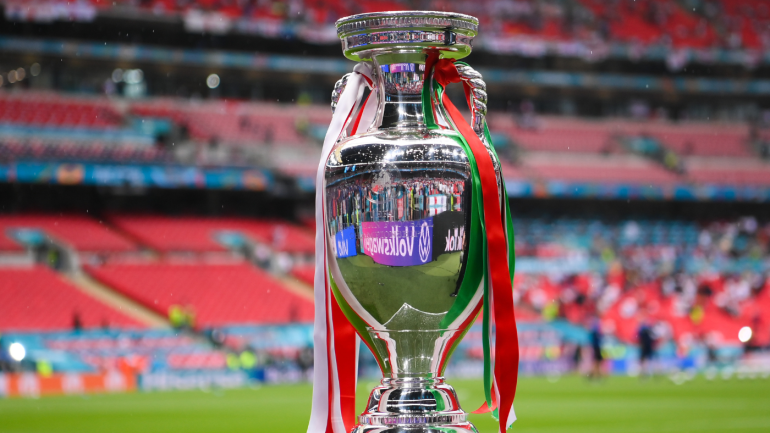 Getty Images
The United Kingdom and Ireland will host Euro 2028 after their bid was officially approved by UEFA on Tuesday morning. This will be the first major football tournament hosted in Wales, the Republic of Ireland and Northern Ireland. Scotland hosted games in Euro 2020 as did Wembley Stadium, the final venue for Euro 96 in England. Here is what you need to know about what the action will be like in less than five years' time:
Why did the UK and Ireland win?
Well, because no one else submitted a bid. On Tuesday morning UEFA formally approved the UK and Ireland as the Euro 2028 hosts but their selection had been inevitable since Turkey withdrew from the process last week, pivoting to a joint swing at Euro 2032 with Italy that was also successful. The only other formal application came from Russia in the spring of last year but that interest was swiftly dismissed given the country's invasion of Ukraine.
Please check the opt-in box to acknowledge that you would like to subscribe.
Thanks for signing up!
Keep an eye on your inbox.
Sorry!
There was an error processing your subscription.
Where will the venues be?
Six of the tournament's ten stadiums will be in England, the remaining four spread equally across the other host nations. The venues will be:
England
Wembley Stadium, London, capacity 90,652
Tottenham Hotspur Stadium, London, capacity 62,322
City of Manchester Stadium, Manchester, capacity to be increased to 61,958
Everton Stadium, Liverpool, capacity 52,679, stadium due for completion during 2024-25 season
St James' Park, Newcastle upon Tyne, capacity 52,305
Villa Park, Birmingham, capacity to be increased to over 52,500
Wales
Principality Stadium, Cardiff, capacity 73,952
Scotland
Hampden Park, Glasgow, capacity to be increased to around 65,000
Republic of Ireland
Aviva Stadium, Dublin, capacity 51,711
Northern Ireland
Casement Park, Belfast, proposed capacity 34,500
Casement Park is the only stadium not currently in use. It would also be the most politically significant of venues. Situated in the predominantly nationalist area of west Belfast, the ground has historically been used for sports organised by the Gaelic Athletic Association, until recently that meant that football could not be played at the ground. The Northern Irish national team currently play games at Windsor Park in unionist south Belfast but at a capacity of 18,500 it does not fulfil UEFA's size requirements for tournament fixtures.
No venue has been confirmed for the final, though, with by far the highest capacity, Wembley seems to be the inevitable choice.
What will the tournament structure be?
Euro 2028 will continue with the 24 team structure implemented at Euro 2016. That should mean six groups of four teams from which the top two qualify alongside the four best third-placed sides.
Will every host qualify?
Not necessarily. England have already indicated that they want to participate in qualifying for Euro 2028 with the Football Association keen to ensure that their players are competitively tested before the tournament. The other four teams are expected to join them with UEFA reserving two safety net spots for any hosts that do not qualify. Should more than two fail to do so then qualifying record would dictate who gets the spots.
England, Scotland and Wales all qualified for Euro 2020. The first two are highly likely to reach Euro 2024 as well while Wales are currently on course to secure at least a play off berth. The Republic of Ireland and Northern Ireland missed the last tournament and are highly likely to fall short for this one too.
Is it coming home?
Yes, yes it is. And everyone will make a fuss out of it. And they will all be wrong.
Our Latest Soccer Stories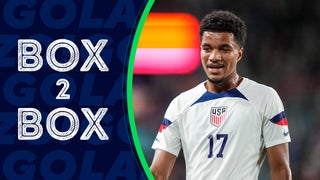 Watch Now: