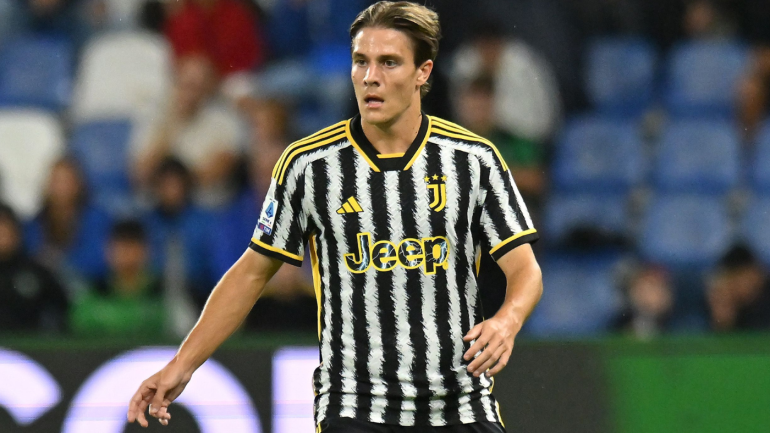 Getty Images
Juventus midfielder Nicolo Fagioli is currently under investigation for potential betting breaches on illegal platforms, according to reports from multiple Italian outlets such as La Gazzetta dello Sport and Sky Italy. According to the reports, the 22 years-old could be suspended for up to three years, if found guilty. 
As reported by Italian newspaper La Stampa on Wednesday, this originally stems from the investigation from the Turin Prosecutor regarding gambling through illegal online platforms. Investigators have scanned accesses, data and transactions and Fagioli has emerged as one of the suspected individuals, leading to the investigation. 
The Italian FA, per the same report, have been aware of the case of Fagioli since August 30, when lawyers of the player informed the FA Prosecutor, Giuseppe Chine, who also opened an investigation on the same matter. The Italian FA should make a decision in sixty days, before the end of November, and the player has already been questioned by the prosecutor, as reported by Sky Italy. 
The Article 24 of the Code of Sports Justice states that "professional footballers are prohibited from gambling on official events organized by FIGC, UEFA and FIFA' and 'can't place or receive bets, directly or indirectly." If Fagioli is found guilty of gambling on official soccer games, he might be suspended for up to three years.
As things stand, Juventus are not directly involved and are not expected to be sanctioned, even the player will be found guilty for betting breaches. Juventus are now dealing with second scandal of a midfielder in the roster, after the one of Paul Pogba. The French midfielder tested positive for enhanced levels after the game against Udinese, which Pogba did not play in. The player was temporarily suspended by the Italian National Anti-Doping Tribunal and asked for a counter-analysis. On Oct. 6, the results confirmed the positive test of the Juventus player, who is now facing a four-year ban.