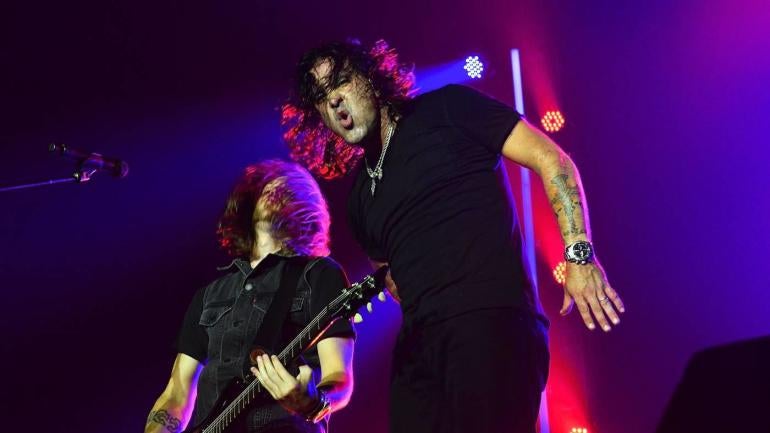 Getty Images
The Texas Rangers are thriving throughout the early portion of the MLB postseason as they hold a 2-0 series lead against the Baltimore Orioles in the American League Division Series. However, there is something that's been fueling the team throughout the 2023 season.
Following Sunday's 11-8 win over the Orioles in Game 2, Rangers starting pitcher Andrew Heaney revealed that the team has been playing the rock band Creed in the clubhouse, and it's pumped them up throughout the second half of the 2023 season, per Rangers play-by-play broadcaster Jared Sandler.
Heaney also stated that if Creed was played throughout the Rangers' home stadium of Globe Life Park later this week the team would be incredibly fired up about it.
There's been several instances in which a certain song has captivated a team throughout their postseason run. During their 2022 World Series run, Calum Scott's "Dancing On My Own" became the anthem for the Philadelphia Phillies. In fact, the Phillies adopted the song again during the 2023 campaign, and it's still going strong.
Obviously, blasting "Creed" has certainly been working for the Rangers as they've won each of their first four games to begin the postseason. The Rangers swept the Tampa Bay Rays in the American League Wild Card then have topped the Orioles 3-2 and 11-8 respectively in the ALDS thus far.
Perhaps belting out "Creed" is taking the Rangers higher.