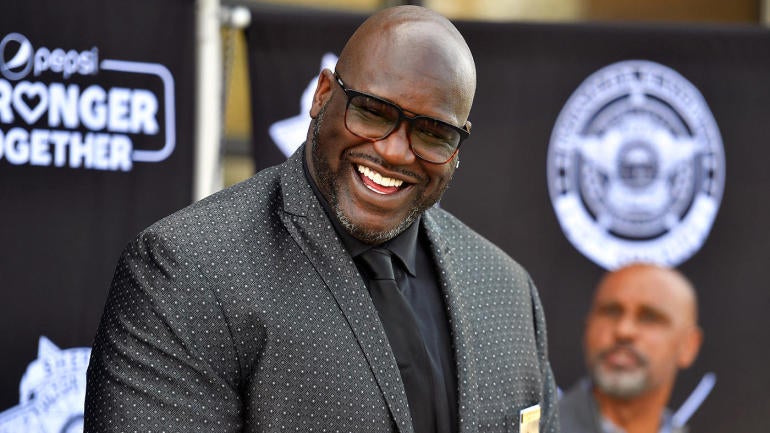 Getty Images
The NBA has long been discussing ideal destinations for expansion franchises and some big basketball names have made it known that they'd like to be part of the ownership group if Las Vegas, Nevada gets a team. Los Angeles Lakers forward LeBron James is among the players interested, but so is Lakers legend Shaquille O'Neal. The latter doesn't want to join up with other investors, though.
"I would like to have my own group," O'Neal told The Messenger at a Las Vegas-based charity event on Saturday."I know Vegas hasn't been awarded an NBA team yet but if they ever get to a point where they are awarded a team, I would like to be a part of that. I don't want to partner up with nobody. I want it all for myself."  
O'Neal has experience with team ownership, as he became a part owner of the Sacramento Kings in 2013 before selling his shares in 2022. The 51-year-old Hall of Famer, who's lived in Las Vegas for two decades, has established a number of successful businesses in the city. 
"I love it here. Las Vegas has always been a city you knew was going to grow," O'Neal said. "You could see different casinos, different real estate projects and different night clubs popping up. I've always been a part of it. I used to own one of the hottest night clubs, sold it and now I got 9-10 restaurants here. I'm doing very, very well and I want to continue to grow with Vegas."  
NBA commissioner Adam Silver said that the league could open up expansion talks in 2025 when the next media rights deals are done during this year's Summer League. Several professional teams have flourished after setting up shop in Las Vegas in recent years. It remains a frontrunner among ideal expansion cities alongside Seattle, Washington.