Week 6 of the 2023 NFL campaign is upon us, which means we're just over a quarter of the way through the regular-season schedule. Two teams remain unbeaten, 15 are under .500 looking to get back on track and all 32 have given us at least a basic picture of what they're capable of — or not — in the hunt for the next Lombardi Trophy.
Obviously a lot can change between now and the end of the season. But if we were taking stock of every single team five games into the year, here's how we'd sort them:
The early heavyweights (6)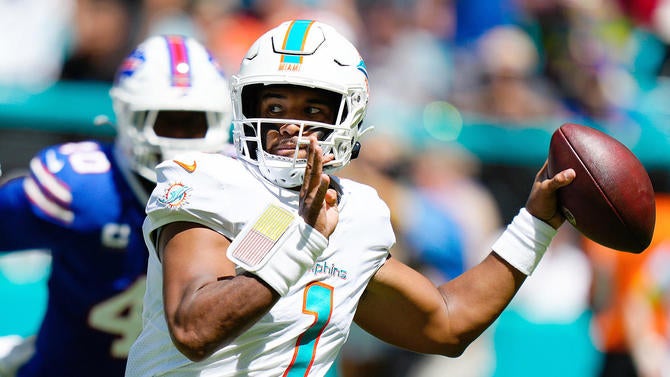 From our vantage point, there are three legit contenders in each conference right now: the Bills (3-2), Chiefs (4-1) and Dolphins (4-1) in the AFC, and the Eagles (5-0), 49ers (5-0) and Lions (4-1) in the NFC.
Buffalo has proven vulnerable both to the run and its own big-play mindset, but Josh Allen is as dynamic as anyone at the most important position in the sport. The Chiefs have yet to hit their Super Bowl-standard stride on offense, but Patrick Mahomes is doing enough with rotating weaponry and an underrated defense. And Miami has proven to be no fluke when it comes to sheer electricity, with Tua Tagovailoa comfortably distributing to the uncoverable Tyreek Hill in Mike McDaniel's explosive attack.
Much like their Super Bowl LVII opponent in Kansas City, the Eagles have endured some offensive hiccups, yet remain ultra-trustworthy thanks to their core foundation featuring Jalen Hurts, A.J. Brown and a sturdy line. The 49ers are the most well-oiled machine in football, with Brock Purdy still oozing poise as Kyle Shanahan's point guard alongside a fearsome, proactive "D." And Detroit is gradually shedding its long-held label of disappointment with a tough and balanced attack.
Tooth-and-nail fighters (5)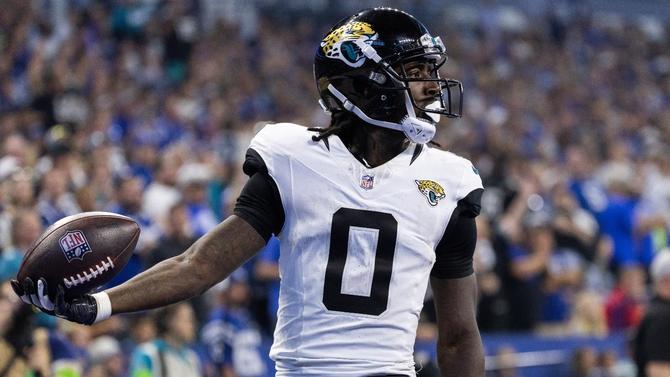 When it comes to these teams, everything is just a little bit harder than it should be, though they've looked capable. Preseason MVP hype oversold Trevor Lawrence's first outings with Calvin Ridley for the Jaguars (3-2), but Doug Pederson's unit has played close and tough with both the Bills and Chiefs. The Chargers (2-2) are forever in their own way thanks to curious situational coaching, but Justin Herbert remains robotically efficient. The Buccaneers (3-1) offset a lacking run game with Baker Mayfield's unexpected ball security. The Saints (3-2) are doing the bare minimum with the ball but boast a top-five defense and weapons in Alvin Kamara and Chris Olave who should emerge further as the year goes on. And the Seahawks (3-1) are getting another solid year from Geno Smith, even if their own "D" has been suspect when not matched up with the Giants.
Literally the AFC North (4)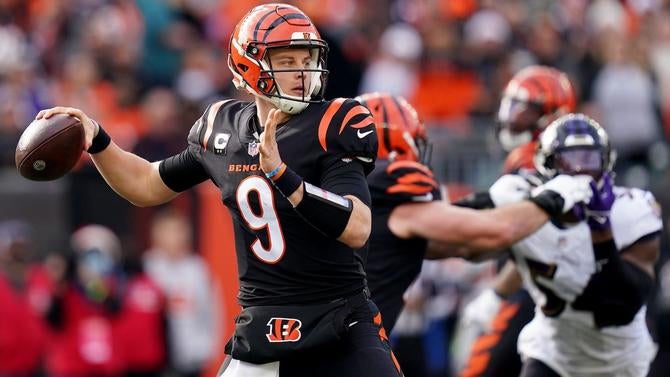 They're rugged, they're ugly, they're all rough and tumble, and no one can quite figure out who they are just yet. OK, so maybe that's underselling the Bengals (2-3), who look primed for a return to the top as long as Joe Burrow truly is back on a working calf and slinging it to Ja'Marr Chase. The Ravens (3-2) have also displayed another stingy "D" and more efficient Lamar Jackson through the air, though his supporting cast is once again banged up and erratic. It's hard to believe the Steelers (3-2) are above .500 considering how ugly their Kenny Pickett-led attack has been, but [insert cliche about Mike Tomlin's guys never quitting]. And the Browns (2-2) have teased their own nasty defensive front, but Deshaun Watson's health and composure are still cloudy.
All for show (1)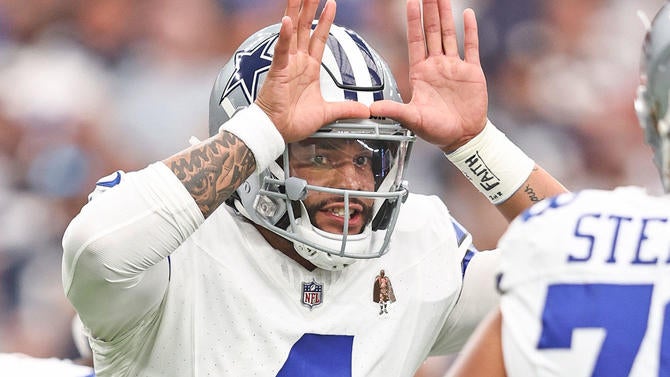 The Cowboys (3-2) deserve their own tier. Why? Because the talent is there. It really is. Even after Trevon Diggs' injury, they have some of the game's best players on both sides of the ball, including CeeDee Lamb and Micah Parsons. But as we've seen time and again in Dallas, on-paper hype doesn't always equal crunch-time results. Dak Prescott remains an underrated turnover machine (29 picks in his last 33 starts) when his iffy line breaks down or non-Lamb wideouts fail to separate. And for as dominant as their "D" can be, it's just tough to pit them against the other powers of the NFC and expect success when it matters most.
Mystery flavor, for better and worse (5)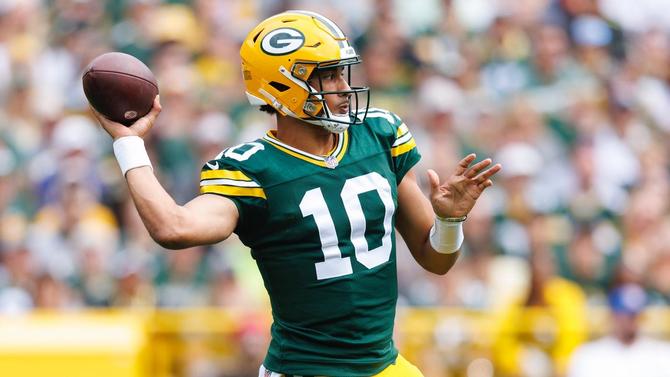 These clubs have flashed greatness, or at least scrappiness, without necessarily looking like real contenders: The Falcons (3-2) have an elite backfield but no reason to trust young QB Desmond Ridder over long stretches, the Commanders (2-3) are a feisty bunch with Sam Howell slinging it but have never been winners under Ron Rivera, the Raiders (2-3) have a beast in Maxx Crosby but remain curiously slow-moving on offense, the Packers (2-3) have serious upside but also major unpredictability in QB Jordan Love and the Bears (1-4) are praying Justin Fields' breakout vs. Washington was not a fluke for his aerial development.
Surprise spoilers (5)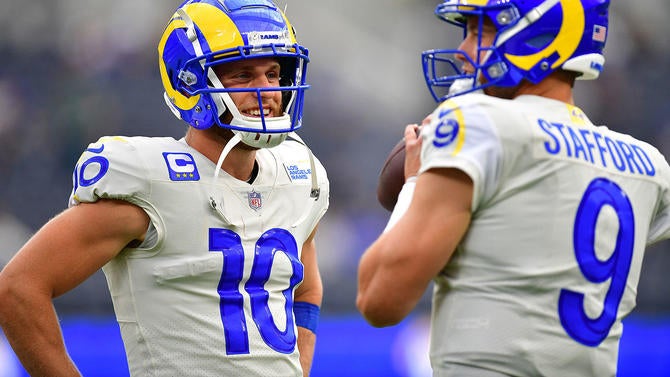 The Cardinals (1-4) may never come close to swiping a wild-card spot, but they've at least hung in ballgames with Joshua Dobbs under center and Jonathan Gannon's defense occasionally opportunistic. The Texans (2-3) appear to have found a gem in first-round QB C.J. Stroud, who's looked as polished as a veteran in the pocket. The Rams (2-3) don't have the line to keep Matthew Stafford fully comfortable, but his receivers in Sean McVay's offense are fireworks-worthy. The Colts (3-2) have endured three different injuries to rookie QB Anthony Richardson to stay competitive, with Zack Moss the surprise standout on the ground. And the Jets (2-3), while still struggling to clear a low bar without the injured Aaron Rodgers, remain a spirited bunch.
See you in 2024 (2)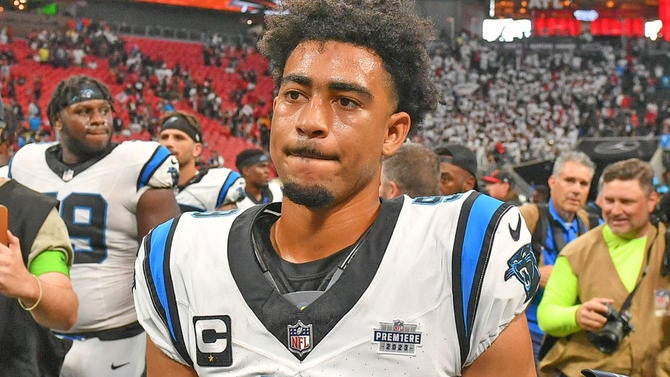 The Panthers (0-5) need all the help they can get for hapless No. 1 pick Bryce Young, who's struggling to average even five yards per pass attempt in his once-hyped debut. The Vikings (1-4), meanwhile, are getting more top-10 production from Kirk Cousins, as well as generating creative pressure under new defensive coordinator Brian Flores, but they're losing at the margins and just lost their best player, Justin Jefferson, to injury. It might be time for their forward-thinking front office to really look ahead.
Sad, sorry nostalgia (2)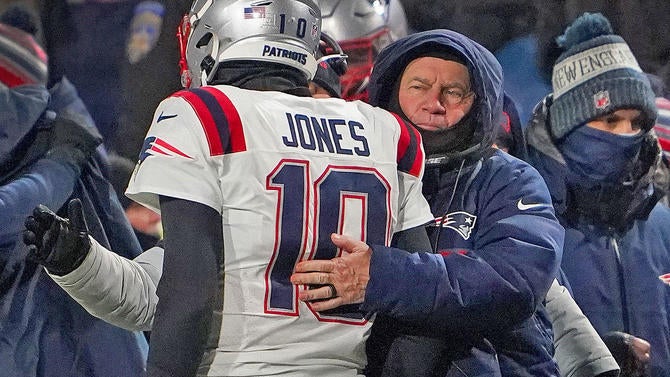 We all remember the days of Bill Belichick owning the NFL, but with each week his Patriots (1-4) look more and more like a relic, trotting out the same slow supporting cast and expecting new results. QB Mac Jones is flailing out there, and not even Belichick's defense has saved the day. The Titans (2-3) aren't nearly as pitiful, but it's fitting Mike Vrabel has a Patriots background; their own dependence on an aging, old-school approach has left them with fewer than 16 points three different times already..
Every day is a new nightmare (2)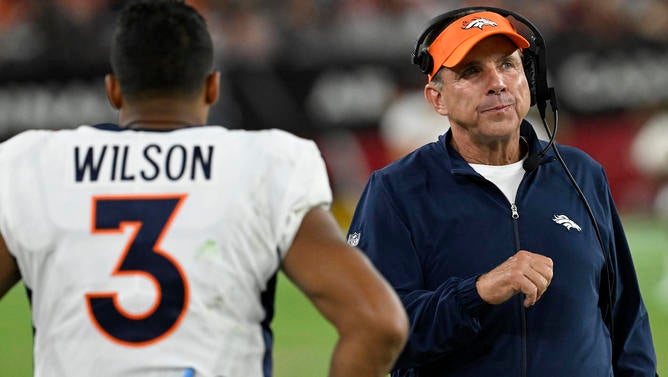 Hey, it is October! We needed somebody to be horrific for Halloween. Both the Broncos (1-4) and Giants (1-4) fit the bill. Denver has somehow been worse under Sean Payton than Nathaniel Hackett, and it'd almost be better if Russell Wilson were still as dysfunctional as he was in 2022 — then at least they might have an easy scapegoat. The Broncos' "D" is a sieve, and much of Wilson's production has come when games are already decided — or about to be squandered. In New York, the G-Men can simply do nothing right if banged-up QB Daniel Jones isn't running for his life.