Marquette is the favorite in the Big East with UConn, Creighton and Nova not far behind, plus Rick Pitino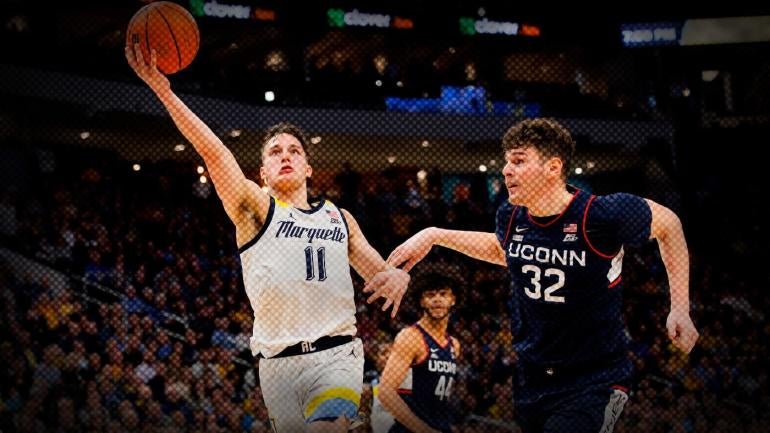 USATSI
In a carryover from the early spring, the Big East could be the most interesting conference in college basketball this season. UConn is the reigning champion, having won a fifth national title in men's basketball since 1999 — validating its blue blood status in the process after one of the most statistically dominant NCAA Tournament marches in history. 
Beyond that, the league got gusts of buzz with spicy coaching movement. Ed Cooley abandoned Providence to remain in-league and head down to the District, where he'll try to restore some luster at Georgetown. Cooley's controversial decision sparked a passion from within Providence's fan base that burn so long as Cooley is leading the Hoyas. His replacement is former George Mason coach Kim English, who is regarded as one of the up-and-coming young coaches in the game.
The biggest hire of all, of course, was St. John's bringing Rick Pitino back to New York City and coaching at Madison Square Garden. Pitino, 71, flipped almost the entire Red Storm roster and already has SJU more relevant than it's been in years — at least heading into the season. 
And oh: Marquette swept both titles in this league last season, brought back almost its entire roster and is favored to repeat. Should be an awesome next five-plus months for this conference. Let's take a look around, and we'll start with none other than Marquette.
Preseason Player of the Year
Flashback to 12 months ago. The scene: Big East Media Day in New York. The preseason poll comes out, and Marquette is picked ninth. Kolek, at this point, is projected to be a quality starter for the Golden Eagles but nobody views him as a league MVP. He's asked about where his team is picked, and fires an off-the-cuff, insta-legendary response.  
It would become a rallying cry for MU, which went on to win the Big East regular-season and postseason championships. Kolek became one of the best guards in the nation (12.9 points, 7.5 assists, 4.1 rebounds, 1.8 steals, 39.8 3-point%). In a league well-stocked with high-end talent, it's only fair and proper to give the conference's reigning player of the year the same designation for the preseason. Kolek will try to build out an NBA draft profile this season as he operates as the head of the snake on a Final Four contender. 
Four more players to watch
Ryan Kalkbrenner | C | Creighton: A steadfast defender, if he makes another big stride as an all-around big, Kalkbrenner will be a threat to win player of the year in this league. He averaged 15.9 points, 6.1 rebounds and 2.1 blocks as a junior. I expect all those numbers to increase. 
Donovan Clingan | C | UConn: He's hopefully on track to be able to play to start the season, but Clingan is missing preseason action due to a foot strain, according to the school. After coming off the bench last season to give relief to Adama Sanogo, a lot is expected of the loping 7-2 NBA prospect.
Justin Moore | CG | Villanova: The heart of a Villanova program that is looking to shake off last season's iffy vibes. Moore has a chance to put up a huge season and earn his spot next to some of the best guards in that school's history. 
Bryce Hopkins | SF | Providence: Here is your dark-horse pick to win Big East POY. Hopkins (15.8 ppg, 8.5 rpg) is a do-it-all player for a team that will need him on a nightly basis in order to keep the pace in chasing an NCAA Tournament bid. 
Preseason Freshman of the Year
The Huskies are expected to start the 6-6 wing from Day 1. He'll be sure to dazzle thanks to his athletic gifts combined with unselfish tendencies. Castle is the prized recruit in a very good UConn freshman group. The Covington, Georgia, native was ranked ninth overall in the class by 247Sports. His dynamism with his size makes him an easy prospect to tap as a potential one-and-done, but before we can get to that, we expect to see him emerge as the most impactful first-year player in the Big East. 
Predicted order of finish

Most overrated team
UConn: I guess? As things stand now, I don't think there's a truly overrated team in the league. Relative to buzz, maybe you can make the case for UConn, but only in this way: The Huskies are under consideration for preseason top-10 status nationally. That's not unreasonable, but given the amount of talent they lost and how good the top four/five should be in the Big East, it would not stun me if the follow-up campaign led to some ups and downs, with UConn needing some time to find its way with a batch of freshmen who should get plenty of playing time.
Most underrated team
Butler: Very little attention being paid to this team, but Thad Matta's a good coach and it's not inconceivable to see the Bulldogs rise and play spoiler in this league. Someone almost always subverts expectations in the Big East. Butler is my most likely candidate for '23-24.
Expert picks
Our Latest College Basketball Stories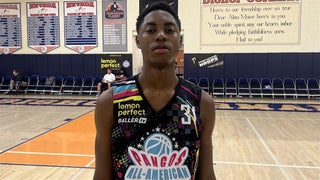 Watch Now: