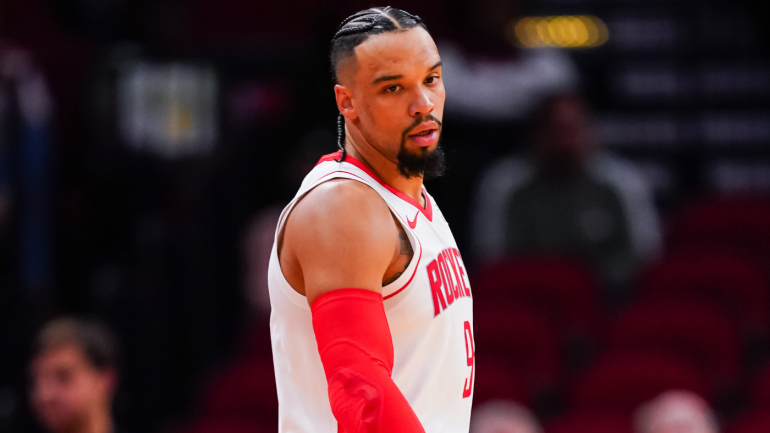 Getty Images
Dillon Brooks began his Houston Rockets career with a bang and was ejected from his first preseason appearance with his new team on Tuesday after striking Indiana Pacers forward Daniel Theis in the groin just minutes into the game. The former Memphis Grizzlies wing was issued a flagrant-2 foul for the offense and the league announced more consequences on Thursday. 
Joe Dumars, the league's executive vice president and head of basketball operations announced that Brooks will have to pay a $25,000 fine for the offense.
Obviously, the Rockets would prefer that Brooks avoid getting ejected from games that count, but in a preseason matchup, there's little harm done. Brooks was brought in to set a certain kind of tone for a Rockets team that largely hasn't defended or played winning basketball over the past three seasons. Ejections and dirty hits aren't a part of that tone, but playing tough, physical basketball certainly is.
Brooks is in the first year of a four-year, $86 million contract with the Rockets. He's there because his former team, the Memphis Grizzlies, elected not to try to re-sign him in part because of the fines, suspensions and headlines that have come with his approach to the game.