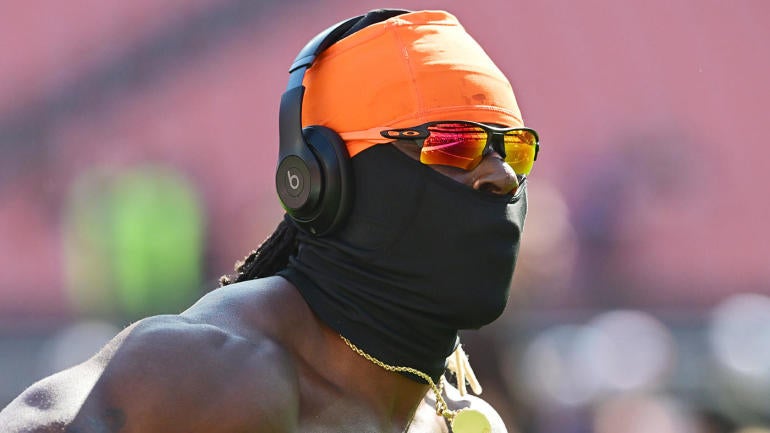 USATSI
David Njoku had a specific goal in mind when he decided to publicly share photos after he suffered severe burns to his face and arms when he lit a fire pit late last month. 
The Cleveland Browns tight end wanted to offer support for fellow burn victims. Along with sharing photos of his burns, Njoku is now selling shirts of him wearing a mask upon arriving for work two days after the incident with the proceeds going to help the American Burns Association. 
"I've been getting a lot of messages from other burn victims and nurses that have burn victims, and they were telling me how everybody feels embarrassed to show whatever," Njoku said, via Cleveland.com. "So I wanted just to come out forth and show myself so everyone feels a little bit better about themselves. End of the day, things heal."
Despite the painful incident, Njoku played in Cleveland's Week 4 game against the Tennessee Titans. He caught two of three targets and played in 70 percent of the Browns' offensive snaps. 
"There are a lot of players who definitely would not have played with that happening to them less than 48 hours before the game and for good reason," Browns wideout Amari Cooper said afterword. "But I was actually surprised when he played as well. But it says a lot about his toughness."