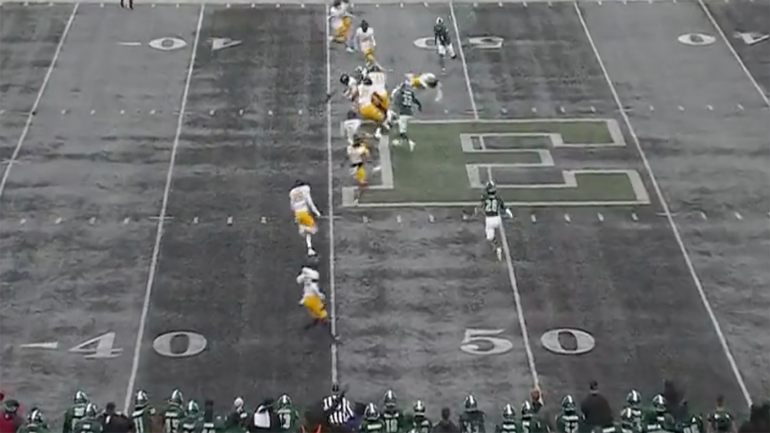 CBS Sports Network
Kent State's decision to open its game against Eastern Michigan with an onside kick backfired in a painful way for the Golden Flashes on Saturday when EMU defensive back Kendric Nowling scooped up the loose football and returned it 44 yards for a touchdown. Just six seconds had elapsed from the clock by the time Nowling tumbled into the end zone with a 44-yard score.
The last four meetings between the league foes have all been decided by a touchdown or less, so perhaps Kent State felt compelled to seek an early edge amid a 1-5 start to its season. All it did, however, was place Kent State in early predicament on the road.
Kent State followed up with a punt on its next possession as the Golden Flashes' early struggles continued. It's been a rough go for the program in Year 1 under coach Kenni Burns after predecessor Sean Lewis departed the program to become Colorado's offensive coordinator. With a massively overhauled roster, Kent State's only victory entering Week 7 was against FCS foe Central Connecticut State. 
The Golden Flashes' average margin of defeat in five games against FBS opposition was 32 points entering Saturday. As a result, Kent State came in at No. 2 in this week's Bottom 25 behind only 0-5 Nevada.