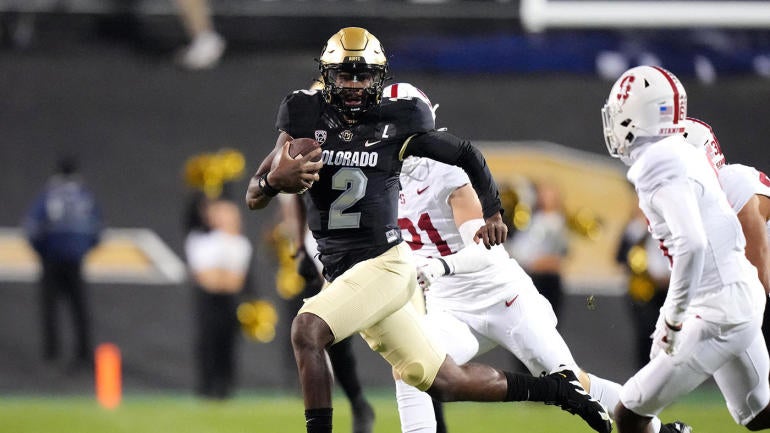 USATSI
The referee in charge of Friday's Colorado vs. Stanford game briefly interrupted the matchup at the start of the second quarter. Why? Well, because he was forced to reprimand the Buffaloes' public address announcer for playing music and sound effects while the Cardinal were preparing to snap the ball on offense. The ref said if the behavior continued that Colorado would be addressed an unsportsmanlike conduct penalty. 
"Will the public address announcer please stop playing while Stanford is in formation ready to snap the ball," the official said. "Any more playing of the music or sound effects will result in an unsportsmanlike conduct foul against Colorado."
This Colorado football season, the first with Deion Sanders running the program, really has a little bit of everything, huh? Just when you think things can't reach a new level of wild, Coach Prime and this Buffs team are there once again to prove you wrong. 
Though, it's not as if the unsportsmanlike penalty would have really hindered Colorado all that much as it's having its way with Stanford on Friday. Sanders seems well on his way to moving his team to 5-2 on the season and just one more win away from bowl eligibility.