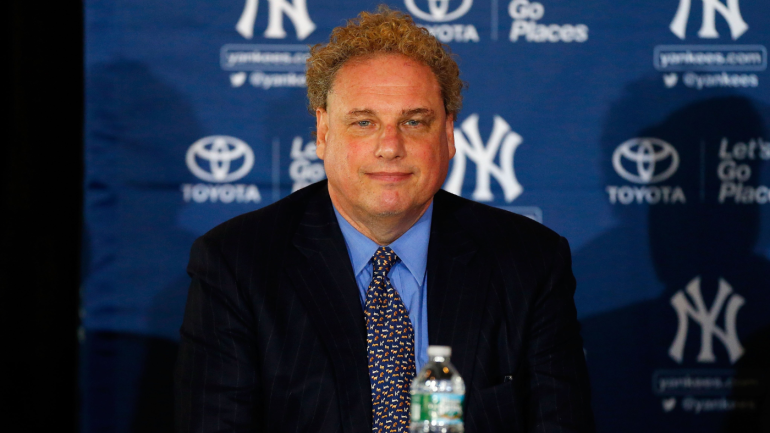 Getty Images
New York Yankees team president Randy Levine criticized the Tampa Bay Rays and the Miami Marlins' reliance on receiving revenue sharing money from larger-market teams during a panel at Sportico's Invest in Sports conference.
"A lot more focus has to be on individual teams to do better and not just rely on revenue sharing," Levine said, according to the Associated Press. "You can't have two Florida teams averaging 15,000 fans. You can't have it. You don't go into an NFL stadium or an NBA arena and see that. 
"And I think that there's been a dependency issue that's got to get better. … The commissioner has done an incredible job, but now it's on individual teams. Instead of complaining and whining, 'We need more money,' you got to take some responsibility."
Levine is correct in at least one respect: the Rays and the Marlins did rank near the bottom of the majors in attendance. Tampa Bay checked in at 27th by averaging just under 18,000 fans per game. Miami ranked 29th at just over 14,000. For comparison, the Oakland Athletics averaged a majors-low 10,276 fans per game after ownership and management salted its own land in an ongoing effort to relocate to Las Vegas in the near future.
As the Miami Herald noted, Major League Baseball's rules dictate that "teams pool 48% of the revenue they earn, and the total amount is then split evenly and given to each team." That arrangement aids teams who — unlike the Yankees — may lack other high-end revenue streams in their market.
Both the Rays and the Marlins made MLB's postseason this year. The Yankees did not.
Of course, this is not the first time that Levine has expressed his distaste of an aspect of MLB's revenue sharing policy. Back in 2016, for instance, he said that the Yankees' revenue-sharing bill was "very burdensome" and "unfair" compared to "to teams in our market that pay 10 times less than us." 
It should be noted that the MLB Players Association has previously filed grievances against both the Rays and the Marlins concerning their lack of spending and, specifically, their application of revenue-sharing funds. The MLBPA subsequently refused to drop those grievances as part of the 2022 Collective Bargaining Agreement negotiations. The statuses of those grievances — including potential penalties and timelines for resolution — remains unclear.