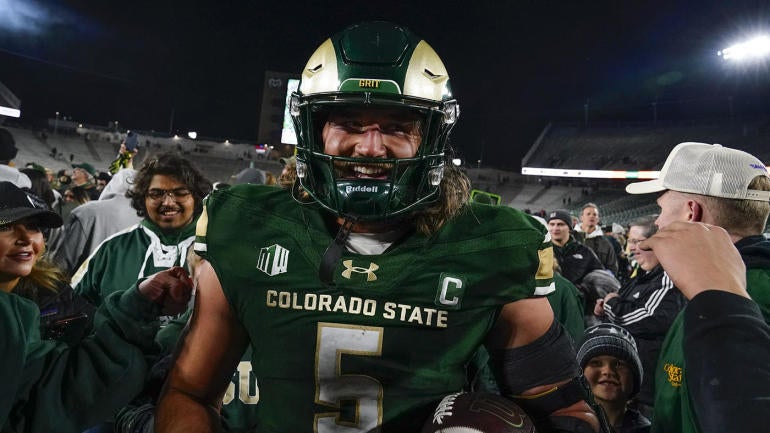 USATSI
Colorado State pulled off a huge win in epic fashion late Saturday night, needing a last-second Hail Mary touchdown and the extra point to defeat Boise State 31-30. The victory snapped a 12-game losing streak for the Rams in the series, and the thrilling finale came on the end of a furious fourth-quarter comeback that saw Colorado State overcome a 20-point deficit in the final six minutes of the game. 
Boise State entered the game as the favorite despite a setback season and roared out to a 17-0 halftime lead before Colorado State jumped into the action with 10 points in the third quarter. But just as the CSU fans, who were celebrating homecoming in Fort Collins, started to get their hopes up, the Broncos answered right back with three straight scoring drives to open the fourth quarter with a 30-10 lead. 
That's when the chaos started in this wild Mountain West showdown. Colorado State marched right down the field for a touchdown to cut the lead to 13 points then recovered the onside kick with just under four minutes remaining. 
Colorado State proceeded to score on that possession, force a punt on the ensuing Boise State possession and then catch one last opportunity to win the game on a deep toss to the end zone. That's where Dallin Holker came up big, gaining possession of the ball after its initial deflection in the end zone as he dove to the ground. The touchdown itself only tied the game with the fourth quarter over; the extra point sealed the streak-snapping comeback win.