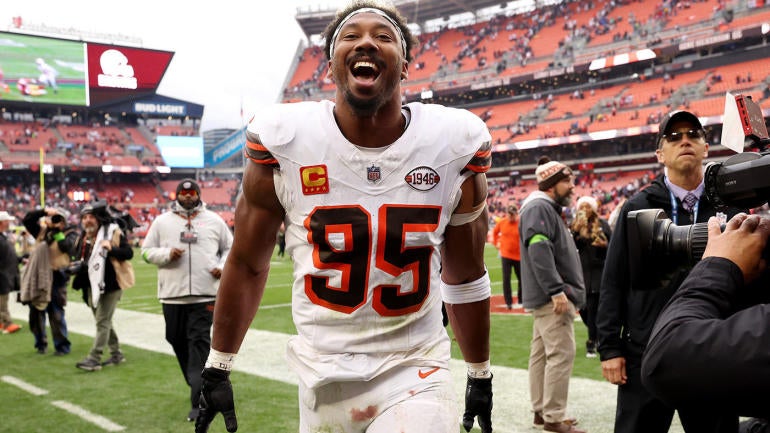 Gregory Shamus / Getty Images
Welcome to the Week 6 grades!
The NFL has gone off the rails this week and that's mostly thanks to the Cleveland Browns, who pulled off one of the biggest upsets of the season with a 19-17 win over the 49ers, who were favored by 9.5 points. The fact that the Browns won was extra shocking and that's because they NEVER beat undefeated teams. 
Since the AFL-NFL merger in 1970, the Browns had gone 0-12 against undefeated teams that were 5-0 or better, but that streak is now over following their win over San Francisco. For the 49ers, the loss ended a 15-game regular-season winning streak, which had been tied for the longest in franchise history. 
Not to be outdone, the Jets also pulled off a massive upset in the late window when they shocked Philadelphia. The win over the previously undefeated Eagles marks the first time in franchise history that the Jets have beaten Philly. Like, ever. Going into this year, the Jets were 0-12 all time against the Eagles. 
The Browns were one of just four teams that got an 'A' or 'A-' during the afternoon games on Sunday. So who else joined them? Let's get to the grades and find out. 
Cleveland 19-17 over San Francisco
49ers-Browns grades by John Breech (Love the grades? Hate the grades? Let him know on Twitter.)
Baltimore 24-16 over Tennessee in London
Ravens-Titans grades by John Breech (Love the grades? Hate the grades? Let him know on Twitter.)
Cincinnati 17-13 over Seattle
Seahawks-Bengals grades by Bryan DeArdo (Love the grades? Hate the grades? Let him know on Twitter.)
Jacksonville 37-20 over Indianapolis 
Colts-Jaguars grades by John Breech (Love the grades? Hate the grades? Let him know on Twitter.)
Washington 24-16 over Atlanta
Commanders-Falcons grades by John Breech (Love the grades? Hate the grades? Let him know on Twitter.)
Minnesota 19-13 over Chicago
Vikings-Bears grades by John Breech (Love the grades? Hate the grades? Let him know on Twitter.)
Miami 42-21 over Carolina
Panthers-Dolphins grades by John Breech (Love the grades? Hate the grades? Let him know on Twitter.)
Houston 20-13 over New Orleans
Saints-Texans grades by John Breech (Love the grades? Hate the grades? Let him know on Twitter.)
Detroit 20-6 over Tampa Bay
Lions-Buccaneers grades by Garrett Podell (Love the grades? Hate the grades? Let him know on Twitter.)
N.Y. Jets 20-14 over Philadelphia
Eagles-Jets grades by Jeff Kerr (Love the grades? Hate the grades? Let him know on Twitter.)
Las Vegas 21-17 over New England
Patriots-Raiders grades by John Breech (Love the grades? Hate the grades? Let him know on Twitter.)
L.A. Rams 26-9 over Arizona
Cardinals-Rams grades by John Breech (Love the grades? Hate the grades? Let him know on Twitter.)
Buffalo 14-9 over N.Y. Giants
Giants-Bills grades by John Breech (Love the grades? Hate the grades? Let him know on Twitter.)
Kansas City 19-8 over Denver (Thursday)
Chiefs-Broncos grades by John Breech (Love the grades? Hate the grades? Let him know on Twitter.)
Our Latest NFL Stories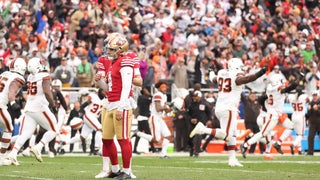 Watch Now: