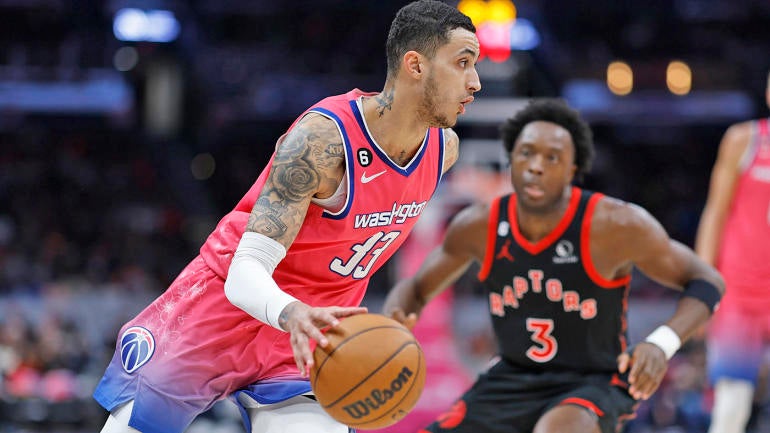 USATSI
The NBA is entering its sixth year with teams sporting City Edition jerseys created by Nike, but it sounds like the latest designs are getting some pushback. Washington Wizards forward Kyle Kuzma gave his honest opinion on Monday when it appeared the Los Angeles Clippers' jerseys had been leaked. 
To him, consistently rolling out new looks for each team seems to take away from the magic of tradition. He wrote on X (Twitter), "Nike is ruining the nostalgia of jerseys, every year it's a new jersey and what gets lost is brand identity."
Back in the day, NBA teams mostly had just two sets of jerseys, one for home games and another for when they were on the road. Now, the categories are different as "Association" and "Icon" replaced home and away, respectively. Classic jerseys are throwbacks, and City Edition and Statement Edition are alternate jerseys.
Each uniform has its own unique design, and teams even release a schedule to let fans know when they are going to wear each version.
Kuzma is free to talk about Nike because he is currently a Puma athlete, as he signed a five-year deal with the brand in 2019. But even Nike athletes don't have to be in love with everything the brand does. For a recent example, Phoenix Suns' Kevin Durant gave a lukewarm review of his own Nike KD 16 shoes earlier this month.