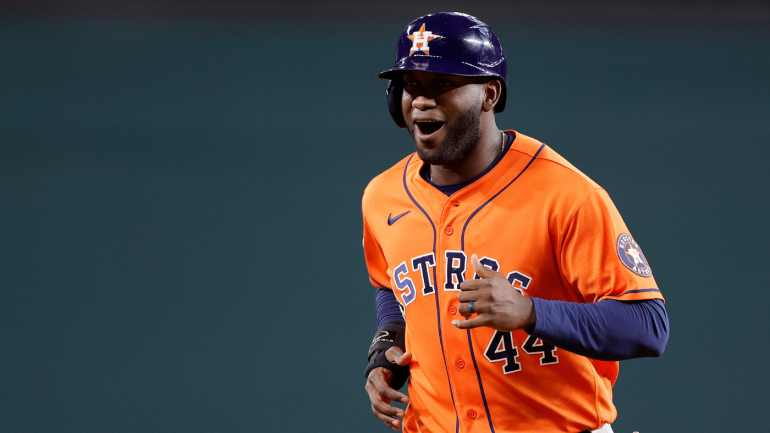 Getty Images
The American League Championship Series continues Thursday night at Globe Life Field in Arlington, Tex. The Houston Astros notched their first victory this series over the Texas Rangers in Game 3 on Wednesday night. The Rangers still hold a 2-1 lead in the best-of-seven series, a situation that has resulted in a series win on more than 70% of the occasions in MLB history.
The Astros will now attempt to even the series, while the Rangers try to position themselves to win the pennant at home.
You can view the full postseason schedule by clicking here, and here's the 2023 playoff bracket. Now, let's get to how you can watch and find out.
How to watch Game 4
Date: Thursday, Oct. 19 | Time: 8:03 p.m.
Location: Globe Life Field (Arlington, Texas)
TV channel: FS1 | Live stream: fubo (try for free)
Starting pitchers: LHP Andrew Heaney (10-6, 4.25 ERA) vs. RHP José Urquidy (3-3, 5.29 ERA)
Preview

The Rangers starter, Heaney, held the Baltimore Orioles to one run over 3 2/3 innings as part of the ALDS. The Astros, meanwhile, will turn to Urquidy for the second time this postseason. He came within an out of recording a quality start during Houston's ALDS against the Minnesota Twins. It's worth noting that the Astros have been very good at Globe Life Field this year: they're 7-1 there including Game 3.
Prediction
We like to see every series go the maximum length. As such, we'll pick the Astros to win Game 4 and even up the ALCS. Pick: Astros 7, Rangers 5.