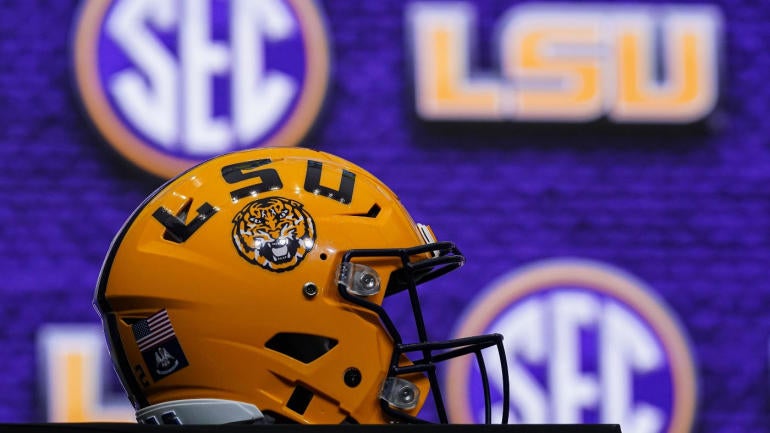 USATSI
LSU will honor military service members with a special paint scheme in the end zones when the No. 19 Tigers host Army on Saturday. On Wednesday the university revealed pictures of the LSU logo surrounded by camouflage, paying tribute to the visiting team in just the second-ever meeting between the two programs. 
"Certainly, anytime you play a service academy, the respect that we have for the academies and certainly the great leaders that are playing collegiate football," LSU coach Brian Kelly said. "To have them and host them here at Tiger Stadium is a thrill."
Army comes in at 2-4. The Black Knights started the season at 2-1, but enter the game reeling a bit after losses to Troy, Boston College and Syracuse. 
"The pageantry of it, the cadets being at the game, singing the alma mater with Army or Navy or Air Force, whoever the academy is," Kelly said, "all those things are, I think, memories that our players will have for the rest of their lives."
LSU is 5-2 so far in Year 2 of the Brian Kelly era. The Tigers are coming off a blowout 48-18 win over SEC foe Auburn. This serves as the last game before a critical trip to Bryant-Denny Stadium to face No. 11 Alabama on Nov. 4.