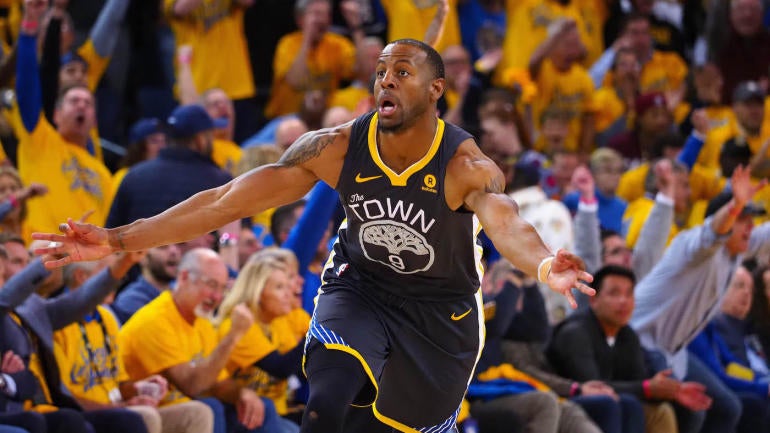 USA TODAY
Andre Iguodala's career as a professional basketball player is coming to a close. The former Golden State Warriors forward is retiring ahead of the 2023-24 season and explained his decision during a phone conversation with Andscape on Friday.
"It's just the right time," Iguodala told Andscape. "Time started to get limited for me and I didn't want to put anything in the back seat. I didn't want to have to try to delegate time anymore. Especially with on the court, off the court with family. A lot."
The 19-year veteran struggled to stay healthy in his final two seasons with the Warriors following a stint with the Miami Heat. He appeared in just eight regular-season games in 2022-23 before and made 31 appearances in the season before that. While he wants to compete, he's also ready to transition to a new phase of his life.
"You want to play at a high level. But then family is a lot. My son is 16 and then two girls. So, [I'm] looking forward to seeing them grow up in those important years."
Iguodala won four championships with the Warriors and was even named the MVP of the 2015 NBA Finals. He averaged 11.3 points, 4.9 rebounds, and 4.2 assists per game for his career.