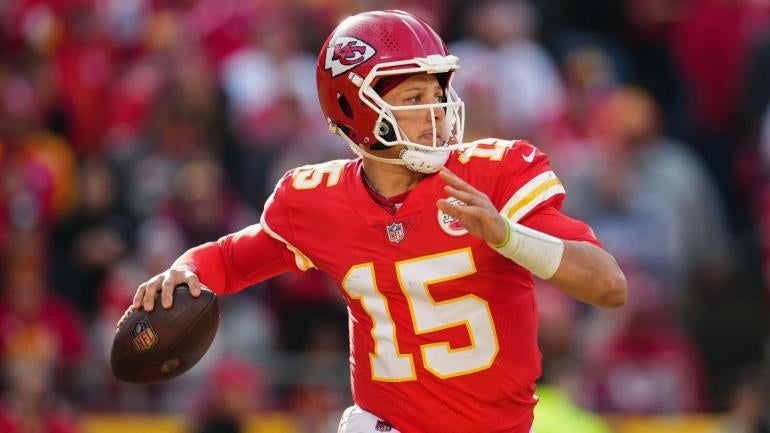 USATSI
Last Wednesday, right before the Kansas City Chiefs' Week 6 Thursday night matchup against the Denver Broncos, punter Tommy Townsend popped up on the injury report with a knee injury. He was listed as a limited participant in the final practice session, and officially tabbed as questionable to play.
While Townsend did suit up and punt in Kansas City's 19-8 victory, he gave Chiefs fans a scare. If he were not able to play, who would have punted? According to special teams coordinator Dave Toub, star quarterback Patrick Mahomes is the Chiefs' backup punter. 
"We had a plan, and believe it or not, 15 is our backup punter," Toub said this week, via KCTV5. "He can do it. He shows me all the time.
"He can do it all, that guy. It's unbelievable"
Thankfully, the Chiefs' No. 4-ranked offense by yards per game doesn't have to punt much. Townsend is averaging three punts per game, as his 18 boots rank No. 26 in the NFL. 
Mahomes posted on social media about his secondary duty, which he apparently takes great pride in.
The two-time Super Bowl champion quarterback has thrown for 1,593 yards, 11 touchdowns and five interceptions through six games, but is still waiting for that first career punt. Kansas City hosts the rival Los Angeles Chargers on Sunday. As for when we might see him punt in a game — a question JJ Watt asked on social media — Mahomes tweeted, "Waiting for the right moment! Patience is key."