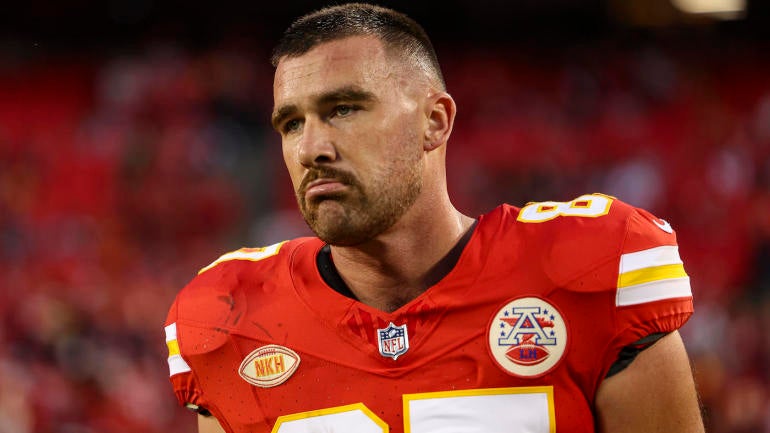 Getty Images
Iowa State's victory over Cincinnati in Week 7 resulted in a lost bet for Kansas City Chiefs star tight end Travis Kelce, who played for the Bearcats program before turning pro. Kelce paid his dues Friday as the four-time NFL All-Pro selection showed up to his press conference wearing the headgear of Iowa State's "Cy the Cardinal" mascot. 
"[It was] another friendly wager," Kelce said after taking off the headgear. "Unfortunately, my Bearcats are struggling right now in the Big 12." 
The Cyclones' 30-10 victory marked the first meeting between the programs. They'll see each other more regularly now, however, after Cincinnati joined the Big 12 ahead of the 2023 season following a nine-year stay in the AAC. The Bearcats have yet to win a Big 12 game, falling to 0-3 in conference play and 2-4 overall after the loss to Iowa State.
Kelce played for the Bearcats from 2008-12 when the program was a member of the old Big East. He was an all-conference selection during his senior season in 2012, catching 45 passes for 722 yards and eight touchdowns.
Kelce has had no shortage of success at the professional level after Kansas City drafted him as a third-round pick in 2013, winning a pair of Super Bowl titles with the Chiefs and being named a Pro Bowl selection eight times. The spotlight on Kelce has grown even stronger this season amid a relationship with singer and songwriter Taylor Swift. 
Cincinnati gets another crack at its first Big 12 victory Saturday when the Bearcats face Baylor with kickoff slated for noon ET.