More often than not, success in the NFL is fleeting. One moment you can be the talk of the league, pushing for deep playoff runs, and the next you can be on the outside looking in on the postseason entirely. Sure, there are certainly exceptions to that with the elite teams at the very top, but there are clubs routinely rising and falling in a given year. 
Below, we're going to take a forward-facing view of the NFL and identify a handful of teams that are well-positioned not just for the immediate 2023 season, but for the years to come. For the sake of this exercise, we will blend in some legit Super Bowl contenders while also looking at a couple of teams that are laying down a strong foundation to contend in the future.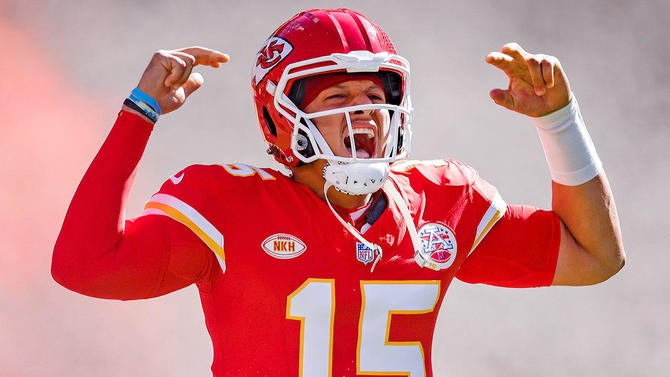 We're not going to get cute here. The Chiefs are not only positioned to contend now but should be in the Super Bowl conversation for the foreseeable future. Of course, the main reason for that is Patrick Mahomes. Because of all the success he's already enjoyed, I do think that it gets overlooked just how much Mahomes has left in his career. In fact, there's even a case to be made that he's just now entering his prime at age 28. Given how quarterbacks are aging in today's NFL, Mahomes could be in the league and playing at an elite level for another decade, and he is signed through the 2031 season.  
Having a player like Mahomes is a once-in-a-generation type of piece that will have Kansas City vying for Super Bowls throughout his career. Outside of Mahomes, the Chiefs have Andy Reid, who is widely considered to be among the best coaches in the NFL. The veteran coach is 65 years old, so he likely won't be in the league for the entirety of Mahomes' career, but it's entirely possible he will coach for another five years. 
Meanwhile, the Chiefs have all of their future draft picks on Day 1 and Day 2 through the next three seasons and have a front office led by GM Brett Veach that has largely been solid at the NFL Draft, headlined by picks like George Karlaftis, Trent McDuffie, Isiah Pacheco, and Creed Humphrey. 
The biggest concern surrounding the Chiefs long-term is at pass-catcher. Tight end Travis Kelce has continued to be among the greatest players at his position of all-time but will turn 35 in October. Finding another elite weapon for Mahomes will be of the utmost importance going forward. Outside of that, there's no reason to expect that this team won't be contending for Super Bowls over the next five-plus years. 
At this point, how could you not put your faith in Howie Roseman? After winning Super Bowl LII back in 2017, Roseman was able to reconstruct the Eagles and have them back in the Super Bowl just five years later with a different head coach and a different quarterback. That alone should have you feeling confident in Philadelphia's future no matter the circumstance. That said, the Eagles are in a good spot going forward.  
The club has already locked in Jalen Hurts through the 2028 season with a contract extension, securing the 2022 MVP runner-up going forward. They've also invested heavily on the defensive side of the ball via the draft and might have the next great defensive line duo with Jordan Davis and Jalen Carter. They also have star wideout A.J. Brown signed through 2026, and can keep DeVonta Smith in-house throughout 2025 if they pick up his fifth-year option. 
That blend of young star power on both sides of the ball paired with a 42-year-old head coach in Nick Sirianni (28-12 regular season record) creates the potential for a long-lasting run for Philly in the NFC. 
And for a team that has many of their star players under contract, they still have the 13th most cap space in the NFL this coming offseason and have all of their significant draft picks going forward, including a 2024 second rounder via the Saints.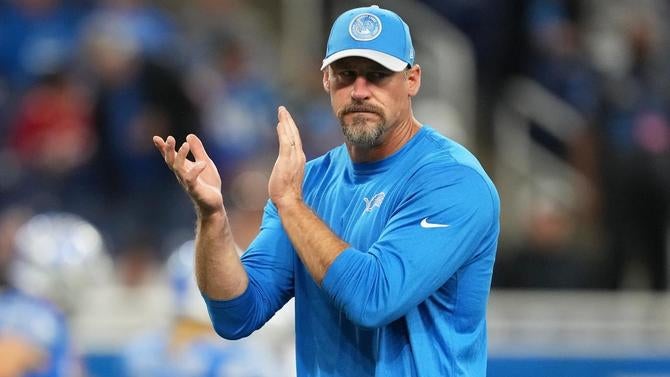 Detroit has built itself into a legitimate Super Bowl contender, starting the regular season with a 5-1 record. Over the last few years, the front office has been stellar at the NFL Draft, bringing aboard players like Aidan Hutchinson, Penei Sewell, Jameson Williams and Amon-Ra St. Brown. While it's still early in their careers, the 2023 draft class also has the makings of a special group headlined by Jahmyr Gibbs, Jack Campbell, Sam LaPorta, and Brian Branch. And that's not even mentioning the potential quarterback of the future in Hendon Hooker. You'll be hard-pressed to find that type of high-end young talent core anywhere else in the league at the moment. 
While Jared Goff may not have the individual ceiling of other elite quarterbacks, he is playing at a high level so far this season within Ben Johnson's offense. Currently, Goff — who is signed through 2024 — is on pace for a career-high in completion percentage and passer rating. As we mentioned, the team also has a possible replacement for Goff if they decide against extending him in the future in Hooker, meaning there are options are that key position. 
Detroit also has the seventh-highest amount of salary cap space next offseason, meaning they'll be able to add even more talent onto this roster. They also have all of their meaningful draft picks for the foreseeable future. 
The key concern going beyond 2023 will be the possible brain drain at the coaching positions. Offensive coordinator Ben Johnson and defensive coordinator Aaron Glenn will likely be hot commodities as head coaching candidates over the next few years, so it remains to be seen how Dan Campbell's team could be impacted by their departures. 
The Texans seem to have completed the toughest task of any rebuild, which is finding the quarterback. Through six games, C.J. Stroud has looked the part of a franchise quarterback, and first-year head coach DeMeco Ryans has Houston playing at a high level at 3-3 as they enter their Week 7 bye, just one game back in the AFC South standings. It's conceivable that Stroud wins Offensive Rookie of the Year and Ryans wins Coach of the Year when the 2023 campaign is all said and done, which is about as good as you could've asked for if you're the Houston brass. 
With those key building blocks in place, the Texans are well-positioned to take a leap in 2024. They have the fifth-most cap space in the league and, despite trading away their own first-round pick next spring to the Cardinals for Will Anderson, they do have the Browns' first-round selection so they won't be left out of the talent pool. They also currently have all of their meaningful picks in 2025 and 2026.
As for the roster outside of Stroud, they made the savvy decision of locking up key pieces to its offensive line signing Tytus Howard, Laremy Tunsil, and Shaq Mason to extensions over the last calendar year. Houston also drafted well at the skill positions in recent years, finding gems like Nico Collins (2021) and Tank Dell (2023) to grow with Stroud.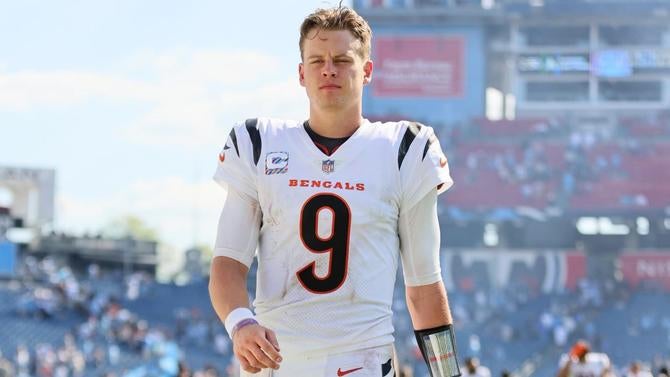 Cincinnati's early season struggles due to Joe Burrow's calf injury may have them under the radar in these types of conversations at the moment, but they should absolutely be a team you'd want to buy stock in over the long term. When healthy, Burrow is the type of quarterback who can lead a franchise to multiple Super Bowls and he's only 26 years old. The Bengals also just inked Burrow to a lucrative contract extension that'll have him linked to the franchise through the 2029 season. His presence alone should have folks around the organization feel optimism about where they are going over the next decade. 
Cincinnati — who has made it to the AFC Championship in each of the last two seasons — also has sixth-most cap space entering next offseason, giving them the opportunity to lock in key players like Ja'Marr Chase, D.J. Reader, and possibly Tee Higgins going forward. The club also has its full draft capital in each of the next three drafts. 
Similar to Detroit, there is some concern on Zac Taylor's staff of possible departures at the coordinator positions with both OC Brian Callahan and DC Lou Anarumo possible head coaching candidates this coming cycle. Naturally, that would be a blow to those sides of the ball if one or both of them were to depart, but the foundation with Burrow and Taylor is sturdy enough to have this team in the Super Bowl conversation for years to come. 
We'll throw the Bears in here as an honorable mention for the simple fact that they are a blank canvas with arguably the best tools to springboard back to relevancy. If the season continues on its current trajectory, they are going to finish with a poor record that'll have them with a top-five, possibly even top-two selection at the 2024 NFL Draft. 
That'll likely lead to a coaching change and maybe even a change at GM, so there is instability at the masthead which knocks them out of this top-five conversation. That said, if you couple their own pick with Carolina's first-rounder they received in the trade to drop down from the No. 1 overall pick last year, and Chicago could have the No. 1 and No. 2 picks this year. 
That'll lead to USC phenom Caleb Williams as their new franchise quarterback as he is seen as a generational prospect. Chicago could then use the No. 2 pick to select the top non-quarterback (wideout Marvin Harrison Jr.?) or auction it off to the highest bidder who is looking to move up to select a signal-caller and collect more assets. The arrival of Williams would also make Justin Fields expendable and they could trade him for even more pieces to spark the rebuild. The Bears also have the most cap space in the NFL this offseason, creating even more avenues to inject talent into this roster. 
Again, there is some instability at the coach and GM positions, but if they hire the right personnel and push the right buttons, the Bears are in a position to really make noise in short order.