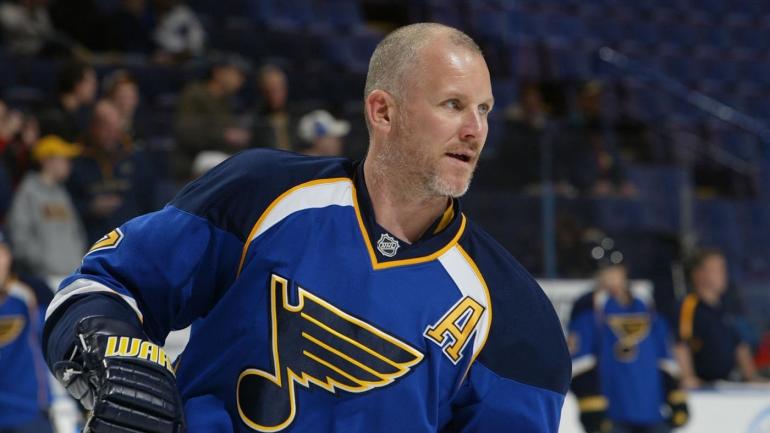 Getty Images
Matthew and Brady Tkachuk are currently tearing up the NHL, but they are not the first members of the family to shine on hockey's biggest stage. Their father, Keith Tkachuk, spent 18 seasons in the NHL and is one of the greatest American players in hockey history. Because of his accomplishments as a player, Keith is being inducted into the St. Louis Blues Hall of Fame, and the brothers got to surprise him with that news.
On Friday, the Blues posted a video to social media in which Matthew and Brady revealed to Keith that he would be immortalized in the Blues in their Hall of Fame. The elder Tkachuk got emotional as he embraced his two sons and his wife.
"Now I'm gonna cry," Keith said.
The elder Tkachuk played nine seasons for the Blues and is sixth in all-time goals (208), fourth in power play goals (96) and tied for seventh in game-winning goals (29). In the 2001 postseason, Tkachuk powered the Blues to the Western Conference Finals before they were eliminated by the Colorado Avalanche.
Tkachuk retired as a member of the Blues in 2010. 
The Blues also announced that Tkachuk's former teammate and good friend Pavol Demitra will be inducted alongside him, as will St. Louis legend Mike Liut. The induction ceremony will take place on Friday, Jan. 19, and the players will be honored prior to the Blues' game against the Washington Capitals on Jan. 20.