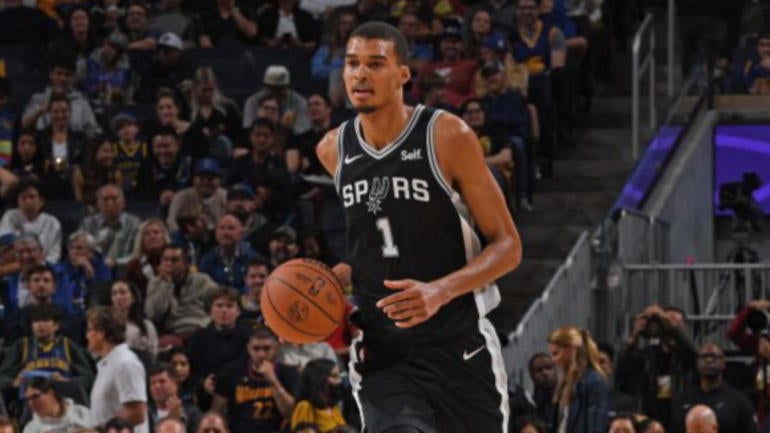 Getty Images
The Mavericks will be taking on the Spurs in their season opener on Oct. 25, and they're doing whatever they can to prepare for rookie Victor Wembanyama, the No. 1 pick of this year's NBA Draft. Playing against him will be a tall task, but player development coach God Shammgod got creative during practice. 
The French phenom stands at 7-foot-4, which is taller than most other NBA players, except perhaps Houston Rockets center Boban Marjanovic. Shammgod is around 6 feet tall, but he still managed to play the role of Wembanyama while the Mavs practiced this week by attaching pads to his arms. It might look a little funny, but it could be a good way to prepare for Wembanyama's unusual 8-foot wingspan.
"It's hard to find someone 7-5 as talented as Victor is," Mavs head coach Jason Kidd told reporters after practice.
The Spurs haven't made the playoffs since 2019, but coach Gregg Popovich's team could be returning to the winning path soon. Wembanyama is only 19 years old, but he has already impressed many with his performance this preseason, averaging 19.3 points, 4.8 rebounds, 2.8 blocks and 1.0 steals over 21 minutes per game.
Wembanyama will make his regular-season debut when the Spurs host the Mavericks on Wednesday at 9:30 p.m. ET.