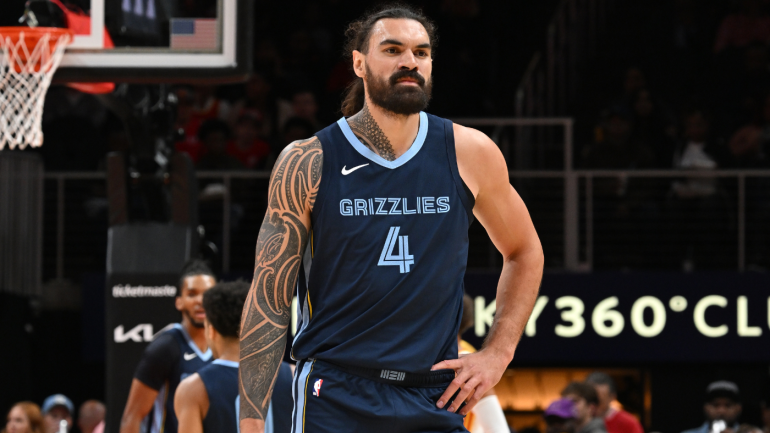 Getty Images
Memphis Grizzlies center Steven Adams will undergo surgery on his right knee and miss the entire 2023-24 NBA season. The Grizzlies made the announcement Sunday, just three days before they start their season. Adams initially hurt the PCL (posterior cruciate ligament) in his right knee in January and missed the second half of last season, plus the 2023 NBA playoffs.
"Steven Adams will undergo season-ending knee surgery on his right posterior cruciate ligament, after non-operative rehabilitation did not resolve ongoing knee instability," the Grizzlies said in a statement. "Adams is expected to make a full recovery ahead of next season."
Adams, 30, is one of the best rebounders in the NBA. He averaged 8.6 points and 11.5 rebounds per game in 42 contests last season before the injury. Adams was acquired by Memphis in a trade with New Orleans ahead of the 2021-22 season. Last October, he signed a two-year, $25.2 million contract extension with the Grizzlies that runs through the 2024-25 season.
Adams, a 10-year NBA veteran, played in two preseason games before being shut down.
"He's looked great," teammate Luke Kennard told the Commercial Appeal earlier this month. "He's done everything. Every drill, all the scrimmages and he's been dominant down low. He looks good to me."
Adams' injury news is another big blow for the Grizzlies, who will already be without star guard Ja Morant for the first 25 games of the season as he serves a suspension.
The Grizzlies have the sixth-best odds to win the Western Conference this season at +1200.