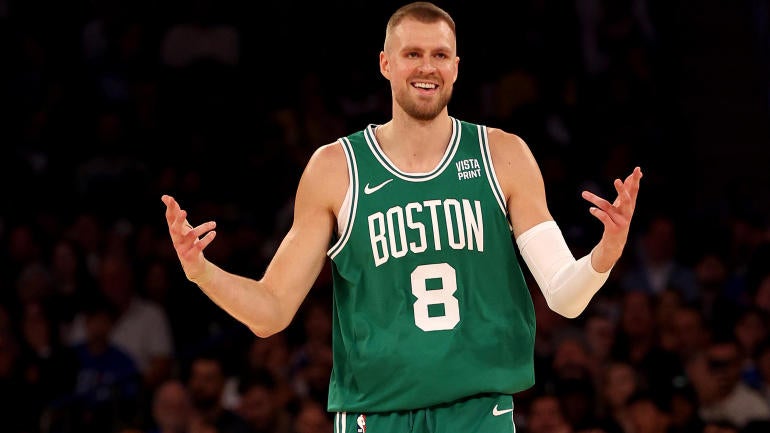 Elsa / Getty Images
With 30 points in a season-opening win over the Knicks on Wednesday, Kristaps Porzingis now owns the Boston Celtics' franchise record for the highest scoring output in a team debut, per ESPN Stats. 
Porzingis was splendid on both ends of the floor. Even beyond his four blocked shots, his rim protection was a big factor all night (the Knicks were 3 for 18 in the paint in the first quarter), and he scored from every area of the court. 
He rolled to the rim. He got to the free-throw line 10 times, making nine. He popped for jumpers, hitting five 3-pointers, including this bomb in a tie game with a minute and a half to play. 
A knockdown shooter as your popping big man is tough enough to defend (Al Horford provides this as well), but look at where Porzingis catches and releases that shot. He's at the logo. That is basically impossible to defend; this kind of range from their center will make Boston's spacing a major advantage all season long. 
How clutch was Porzingis in his debut? With Boston trailing 101-98 with 2:34 to play in the game, Porzingis scored nine straight Celtics points to take them home. 
Pretty nice way to kick off his Celtics career.